The Easiest Ways to Make Money Online
by Gryphon Adams; Updated September 26, 2017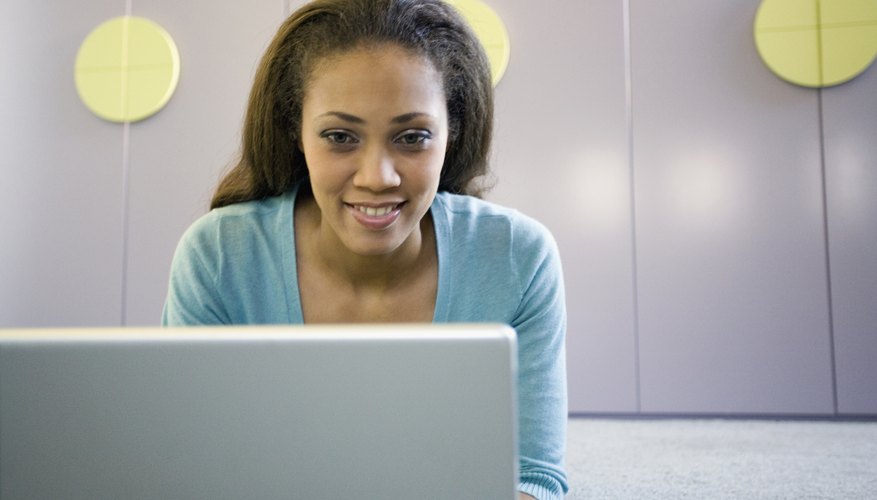 The easiest way to make money online depends on your aptitudes. If you focus on an activity or niche you're passionate about, you increase your chance of success. Following your passion has the added benefit that the work won't feel as difficult as it would if you pursue an Internet moneymaking idea that isn't a fit for your interests and skills.
Go Viral
People make money online in some of the most unlikely ways you can imagine, such as gamers who rake in the bucks posting videos of themselves playing their favorite games. Making this work requires a verve for gaming and a captivating personality that plays well on camera. Better yet, get ahead of the curve by creating videos of whatever legal passion you might have in a niche that's not saturated. YouTube uploads that go viral range from funny to touching and can open a door to advertising money and product tie-ins or launch a music career. As you brainstorm online moneymaking ideas, consider whether the activities required for the business are things you're willing to do for several hours a day regularly.
Sell Products
Sites such as eBay, Amazon, Craigslist, the craft site Etsy and print-on-demand site Zazzle are places where you can selling tangible goods without having to set up your own website and with little or no overhead. Clear out your garage or sell collectibles on an auction site, sell handmade items or design slogan or graphic merchandise, and you have a reasonably easy way to make money. Sophia Amoruso grew her online company Nasty Gal from selling vintage items on eBay to a company worth more than $100 million in just a few years. Contrary to myth, state sales tax may apply, and you do have to pay income tax on your proceeds from selling online.
Sell Information or Digital Products
If you have original material to which you own the rights that can be converted into digital form for download, such as e-books, instructional PDFs, videos or audio files, music files, software or games, then making money online might be even easier. With digital products, you operate from a small space and make money with online sales without having to ship products. Unless you opt for professional production at a sound studio, you can create almost any of these products at home. Chances are you already have the necessary technology to try it. Offer your digital products for sale on your blog, website or a marketplace such as Envato. Always read the terms of service before signing up at an online marketplace. Commissions can be substantial, and you'll need to include them when you set your prices.
Provide a Service
Opportunities to provide services for money online are limited only by your imagination and skills. You can sell just about any legal service on sites such as Fiverr, and online freelancing sites such as Elance connect freelance writers, editors and photographers with potential clients. To begin, define what you're offering and either make it fit the site's pricing structure or set your own price, depending on the site's policies. It helps to post samples of your work, a photo of yourself and a detailed description of what you have to offer. A high commitment to quality and customer satisfaction can result in repeat business and positive reviews. Online freelancers are subject to applicable taxes and business licensing requirements.
Photo Credits
Klaus Tiedge/Blend Images/Getty Images