Registering Your DJ Business in Florida
by Stephen A. Powell; Updated September 26, 2017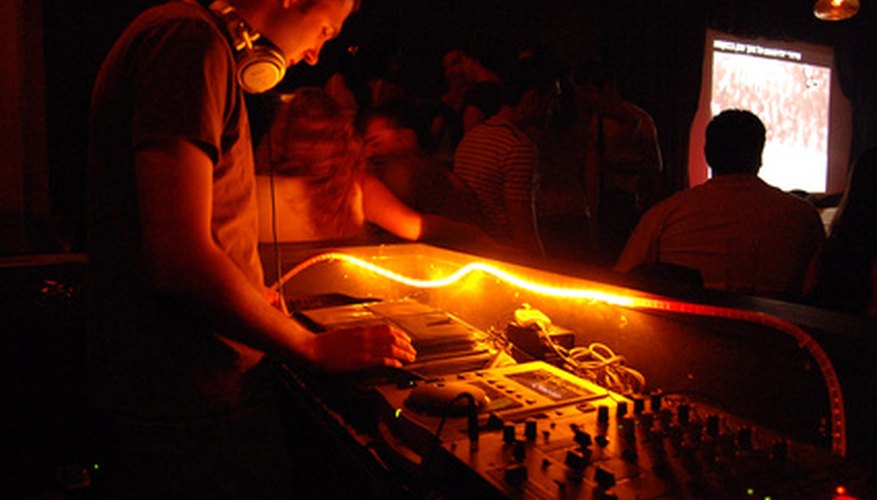 Establishing a business is a great first step for a DJ to make reporting tax information easier. Upon registration you will receive a business tax identification number. Because company registration requirements vary by state, familiarity with Florida's regulations and process is imperative if you want to start a DJ business there.
Step 1
Name your DJ business. Search the Florida Department of State Division of Corporations website to check the availability of your desired company name (see Resources).
Step 2
Determine the type of company you intend to create. Choose from an incorporation, limited liability company (LLC) or partnership (LLP) as per the specific needs and structure of your DJ business.
Step 3
Establish the partners, members and organizers in your DJ business if applicable. Be sure to have them fill out the necessary registration forms as well.
Step 4
Download and complete the registration forms from the Florida Department of State Division of Corporations: Forms and Fees webpage (see Resources). These forms are known as Articles of Organization for an LLC and Articles of Incorporation for a corporation.
Step 5
Submit the completed forms enclosed with a check and cover letter to the Registration Section of the Division of Corporations address. The appropriate mailing address is listed on each form. You may also complete and submit the forms online at the Florida Department of State Division of Corporations: Electronic Filing & Certification webpage if possible (see Resources).