How to Write an Event Proposal
by Sam Ashe-Edmunds; Updated September 26, 2017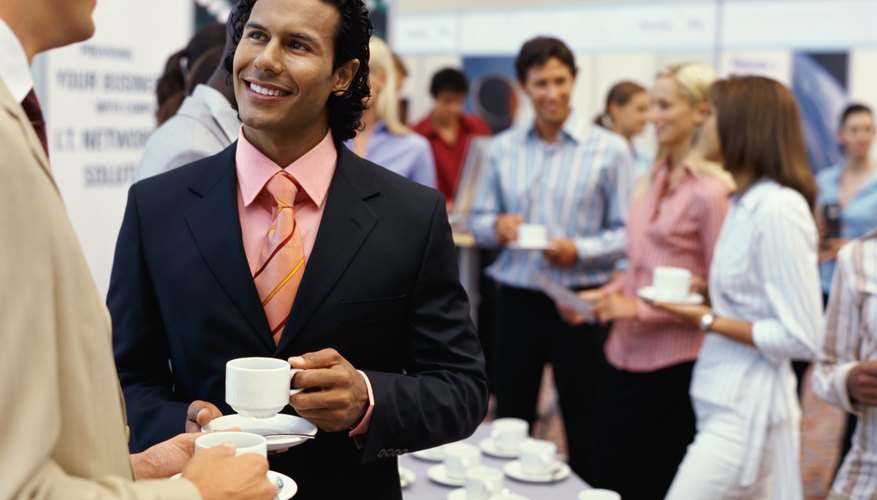 When writing a proposal for an event, you'll not only have to provide information about the event itself, you'll also need to present the benefits to the key stakeholders behind it. This can include an organization backing the event or sponsors funding it. Using an outline that addresses the who, what, when, where, how and why of an event, you can create a proposal that answers all of the necessary questions and makes an effective pitch.
What to Include
You'll need to provide details of the event, including the date, location, expected attendance, profile of the attendees, reason for the event, expected results, budget and sponsor benefits. Detail the benefits for participants, organizers and sponsors and state the ultimate goal of the event. Sponsor benefits might include on-site signage and logos on marketing materials. Organizational goals might include raising awareness for a cause, soliciting donations, increasing memberships, creating a profit or generating media coverage. Include a summary of your qualifications to organize and run the event.
The Format
Start with a cover page, followed by a contents page that outlines what the proposal includes. Begin the interior with an executive summary of the event, which is a broad-strokes review of the main topics of the proposal. Provide conclusions in this half-page summary, but don't lay out the details. Follow the executive summary with sections that discuss the key areas you've included. This might include stakeholder goals, participant demographics, logistics, marketing, food and beverage, permits, licenses and insurance, organizer qualifications, budget and staffing. Use the contents list you created in your planning phases and follow the headings in your contents page. End with a conclusion that re-states your executive summary, but includes the cost and/or other items you're seeking from potential organizational or corporate sponsors.
Photo Credits
George Doyle/Stockbyte/Getty Images