How to Pick an LLC Name
by Jessica Jones; Updated September 26, 2017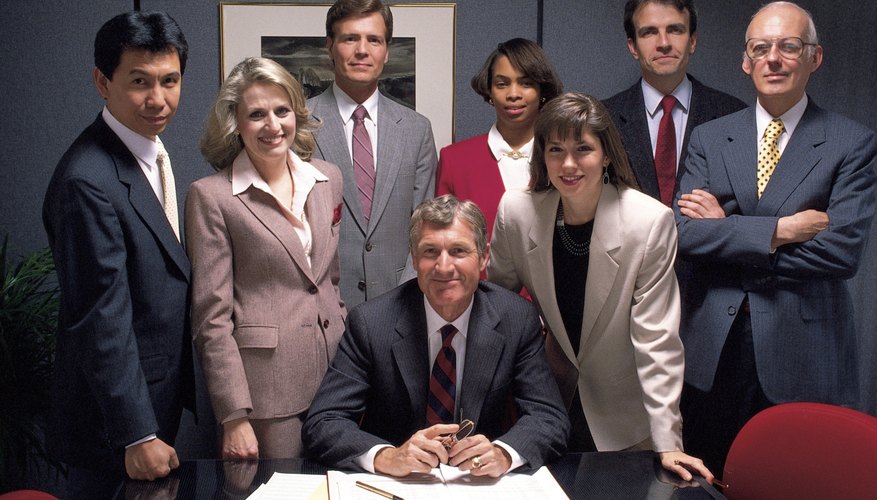 The name of your business reflects the types of goods and services you sell. But choosing the right name is more than branding your business. When filing an LLC, business names, trademarks and logos must be unique. Oly through careful research will you be able to choose an LLC name that is not only appropriate for your business, but also legal to use. Registering the business name helps protect it from being used by others.
Items you will need
ReferenceUSA
D&B Business Directory
List of potential business names
Step 1
Consider your business and what you want people to think when they see or hear its name. A business name should be memorable and say something about the types of goods and services offered. Create a list of business names before conducting trademark or business name searches. Business names and trademarks already registered by your Secretary of State's office or the U.S. Trademark and Patent Office are protected from being used by other businesses.
Step 2
Visit your local library and ask for reference materials, such as ReferenceUSA which lists over 12 million businesses or the D&B Business Directory. Use them to conduct business name and trademark searches. Other reference materials include local, state and federal business directories.
Step 3
If creating a website, conduct an online domain name search. Domain names are used to create website addresses and are unique. Your domain name should be nearly identical to your business name to prevent customer confusion. Visit the Whois Database to conduct a quick search of available and taken domain names. Take domain name availablility into consideration when choosing an LLC busines name.
Step 4
Visit the United State Patent and Trademark Office website and conduct trademark, service mark and trade name searches to determine if a third party owns the business name or logo you want to use.
Step 5
Contact your Secretary of State's office to determine if the business name and trademark you have chosen is already registered. Certain words such as "bank" or "insurance" may not be permitted by your state, so ask about restricted words. You may be able to place a hold on the business name while you file articles of incorporation with the federal government to declare your business an LLC. After filing, your business name will be automatically added to your state's business name list.
Tips
Consider hiring a trademark search company to research available business names, trademarks, service marks and trade names if you do not have time to search through directories and online resources.
Warnings
Unmarked trademarks are those that have not been registered by federal or state agencies, but are still considered off-limits if used by a company or business owner. It is more difficult to check for unregistered trademarks, so you may have to hire a trademark search company.
Photo Credits
Comstock/Comstock/Getty Images