How to Get a Food Handlers Permit Online for Utah
by Alia Nikolakopulos; Updated September 26, 2017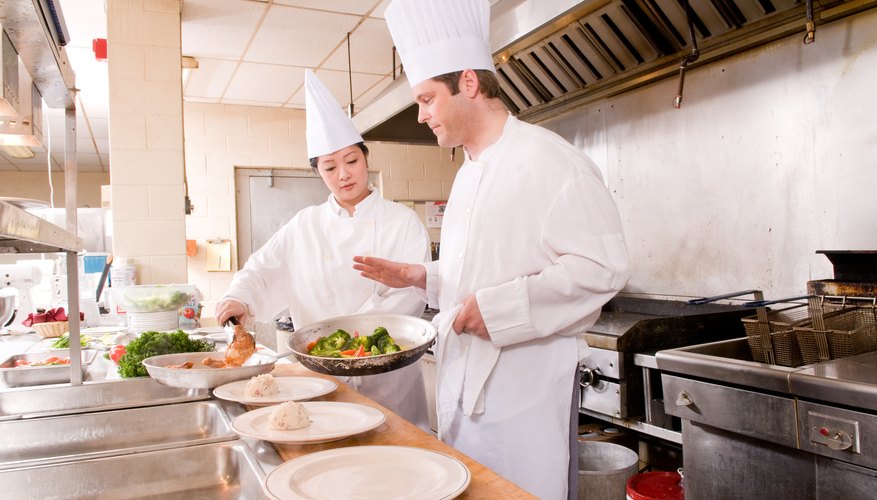 If you work in a job that requires you to serve, prepare or handle food in Utah, you'll need a food handler's permit. Your permit is issued by the county health department for the area where you work. Most Utah health districts allow applicants to take the required course online, followed by an online test of the material. Once you pass the test, you're eligible to receive your permit.
Step 1
Go to StateFoodSafety.com. This is a third-party website authorized by most Utah health department districts to test and certify food handler applicants online.
Step 2
Click the "Food Handler Courses" tab and select "Utah."
Step 3
Select your county from the state map.
Step 4
Receive permit instructions. Each Utah health district and county imposes separate food handler requirements for online permits. All health districts allow you to complete the food handler course online through StateFoodSafety.com. Some districts, such as the Central Utah Health district, also allow you test and print your permit through the website. Other, such as the Tri-County district, allow you to test online and print a certificate. Applicants will take the certificate the county health department to receive a physical permit. Other districts, such as the Bear River district, require applicants to test in person after the online course is completed.
Step 5
Buy your course. As of 2012, the registration fee is $21. This covers the cost of the online class, testing and the permit. No additional fee is required, even if you're testing in a county where you must test in-person or pick up your permit at your local health department office. Select a language for your course and use the checkout feature to complete payment information.
Step 6
Register your account. You'll provide your personal information and create a username and password to access your class.
Step 7
Log in to begin your course. Each food handler class is about 75 minutes and includes an audio-visual presentation. If your county allows you to test online, you must achieve a score of at least 70 percent to pass. If you don't pass the first time, your registration fee covers two retakes.
Step 8
Follow the instructions from your county to receive your permit. Once you have it, you can use your permit to perform food handler services in any county within your health district. Some districts may not accept permits from other ones. If you work with food in multiple Utah health districts, you may be required to obtain a permit for each area.
Photo Credits
Jupiterimages/Photos.com/Getty Images