How to End a Business Letter
by Erica Sweeney; Updated September 26, 2017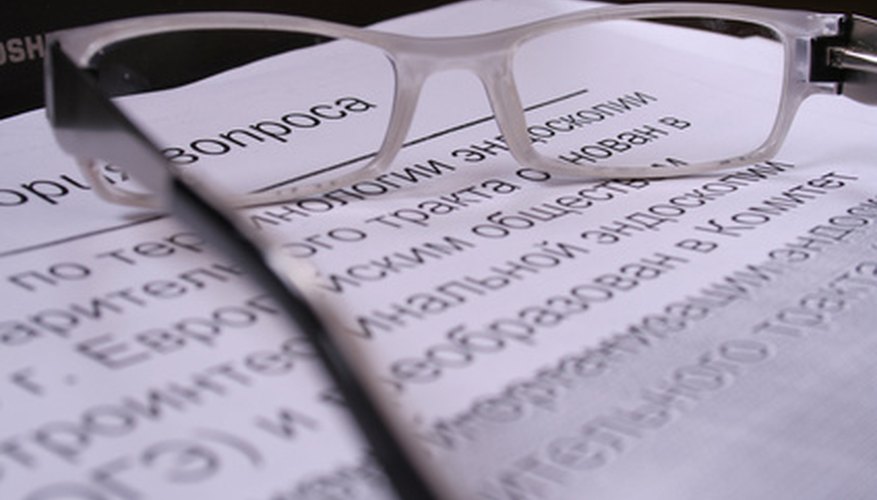 Business letters can serve a variety of purposes. They are written to request, to inform or to take an action. It is important that business letters follow a specific format and be written in a professional manner. The ending of a business letter is particularly important because it provides closing remarks that can identify what action should follow or what the writer intends to do with the information in the letter. Business letter endings also discuss future contact and provide a closing statement.
Step 1
Write a conclusion paragraph that includes your closing remarks. This paragraph should be the last one in the letter. It should tell the recipient what he should do next--for example, cancel an order or notify a specific person.
Step 2
Provide a thank-you message in the conclusion paragraph. Thank the recipient for her time and attention and for taking any action you are asking her to take. Also, include a statement telling the recipient what to do if more information is needed or if questions arise.
Step 3
Discuss future contact. For example, if you have a meeting with the recipient in the near future, write something like "I look forward to our meeting next Thursday" or "I look forward to hearing your ideas on this issue."
Step 4
End the letter with a statement of closing, for example, "Sincerely," "Best regards" or another appropriate term.
Step 5
Include your name and title after the closing statement. Be sure to sign the letter.
Photo Credits
glasses on the paper image by Elena Vdovina from Fotolia.com