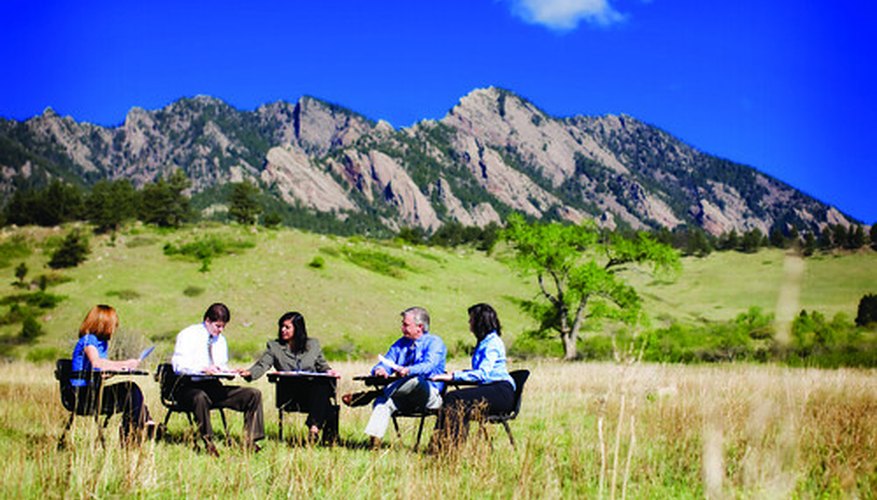 Image by Flickr.com, courtesy of Office Now
The officers of the corporation are not the same as the board of directors, though certain officers may also be directors. The officers are appointed by the board of directors and act on behalf of the shareholders.
Board of Directors
The board of directors of a corporation is formed by a vote of the shareholders, generally at the annual shareholders meeting.
Slate of Officers
Officers of the corporation are appointed by the board of directors. The list of officers is referred to as the slate of officers.
Types of Corporate Officers
The slate of officers includes the chief executive officer (CEO), president, chief financial officer (CFO) , treasurer, controller, chief operations officer (COO), corporate secretary, and levels of vice presidents and other named officers as provided for in the corporate bylaws.
Function
The chief executive may also be chairman of the board of directors, but this is not always the case. One of the major responsibilities of the board is to select and appoint the chief executive officer.
Considerations
The chief executive officer has the responsibility of selecting the slate of officers for approval by the board.
References
Resources
Writer Bio
Victoria Duff specializes in entrepreneurial subjects, drawing on her experience as an acclaimed start-up facilitator, venture catalyst and investor relations manager. Since 1995 she has written many articles for e-zines and was a regular columnist for "Digital Coast Reporter" and "Developments Magazine." She holds a Bachelor of Arts in public administration from the University of California at Berkeley.