What Is a Franchise?
by Nicole Harms; Updated September 26, 2017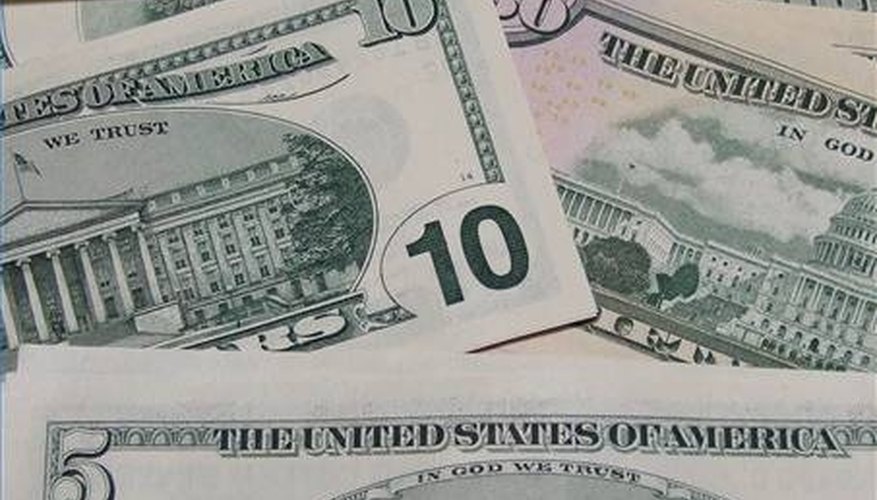 If you've ever thought about owning your own business, you may have been deterred by your lack of knowledge. Starting a franchise business is the answer to this problem. With some financing in place, you can buy a business that has a working marketing plan, marketable product and management training in place. Understanding the benefits and risks associated with a franchise will help you take the first step toward owning a successful business.
Function
In a franchise setup, the business owner, or franchisee, runs a business that sells a product or offers a service all under the rules set out by the franchisor. The franchisor is the owner of the trademark, name or service mark of the product or service and sells the actual item or the rights to market the service to the franchisee. The entire process operates under the laws of the Federal Trade Commission. In this setup, the franchisor will have multiple franchisees in many retail locations selling the same product or service.
Benefits
Purchasing a franchise is one of the easiest ways to start a successful business. In most franchise relationships, name recognition is already in place, so you will likely have customers the day you open, provided you choose a popular franchise. You will also benefit from marketing plans, financial assistance, administrative training and managing guidance from the franchisor. Most franchisors hand their franchisees a working format for running the business, so once the financing is in place, the new business owner can start with relatively little hassle.
Considerations
Starting a franchise is expensive, so be sure to count the cost and get the financing you need. The initial franchise fee can cost several hundred thousand dollars, depending on the franchise option you choose. Many franchisors charge a "Grand Opening" fee for the help they provide with launching the new business before opening day. Once you start bringing in money, you will likely pay continuing royalty payments to the franchisor. This is usually a percentage of the gross income of your business. You may also be required to pay into an advertising fund each month.
Types
Franchise relationships usually fall into one of three categories. The most common is the business format franchise. This franchise provides the business owner with training, products or services to sell, marketing plans and help in getting the necessary financing. A more simple type of franchising is product or trade name franchising. In this setup the franchisor sells the right to a name or trademark to the business owner. The third type of franchise is a distributorship, wherein a parent company gives the business owner the right to sell its product.
Potential
If you purchase a franchise, be prepared to have some controls placed over your new business by the franchisor. For instance, you may be asked to conform to specific appearance standards, both in dress for your employees and in the condition of your building. Another common control is a restriction on the items or services you can provide. If you franchise a sandwich shop, for instance, you probably will not be allowed to sell your own gourmet desserts. You will be restricted to selling the products that the franchisor develops.
Expert Insight
If you wish to purchase a franchise, choosing the right one is a challenge. First, choose a franchise that there is a demand for in your area. Choose something that people not only want, but also need. Consider the competition you will face. Can you compete? For instance, if there are already five sandwich shops in your town, you may wish to choose something else. Finally, choose a business that has good name recognition in your area, as this will help you to be successful from the beginning.
Resources
Cite this Article
Choose Citation Style
Harms, Nicole. "What Is a Franchise?" Bizfluent, https://bizfluent.com/about-4609464-what-franchise.html. 26 September 2017.
Harms, Nicole. (2017, September 26). What Is a Franchise? Bizfluent. Retrieved from https://bizfluent.com/about-4609464-what-franchise.html
Harms, Nicole. "What Is a Franchise?" last modified September 26, 2017. https://bizfluent.com/about-4609464-what-franchise.html
Note: Depending on which text editor you're pasting into, you might have to add the italics to the site name.