List of HR Duties
by Jared Lewis; Updated September 26, 2017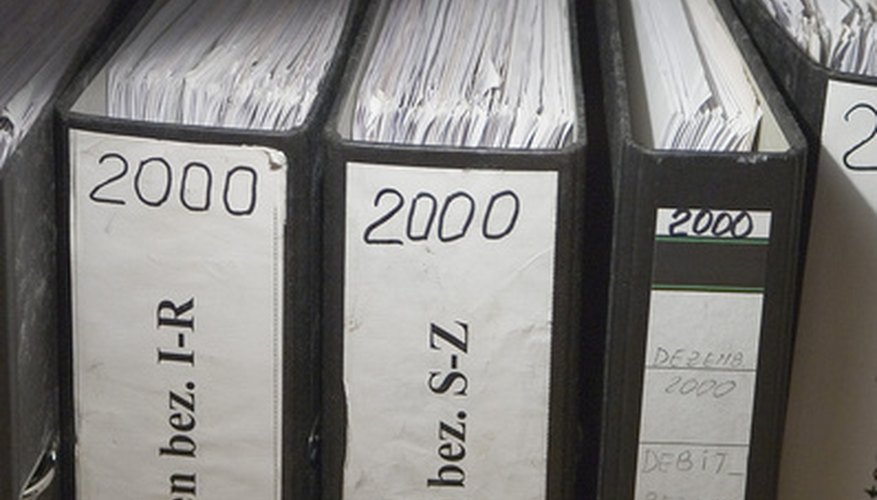 Human resources (HR) professionals play an important role in the ongoing growth and development of businesses and organizations. Those who wish to get into the field of human resources typically need a bachelor's degree to work for smaller companies and government agencies, while corporations may require a master's degree in business administration with a human resources emphasis or a master's in human resources management or development. Duties of a human resources manager vary depending upon the position and the industry.
Record-Keeping Duties
Human resources personnel typically perform many of the duties associated with record keeping in large organizations. In smaller businesses or government agency offices, human resource managers may be HR generalists who perform a variety of duties. For example, the HR manager is responsible for keeping employee records. Human resources assistants and managers alike must be computer proficient and able to access important files and information that pertains to workers' jobs. Paperwork can include I-9 forms, which document the new hire's eligibility to work in the United States. Other records maintained by HR include EEO (Equal Employment Opportunity) statistics, which can be utilized by recruitment specialists to ensure company compliance with affirmative action laws and guidelines. Company adherence to the Family and Medical Leave Act is also monitored by HR professionals who provide and file the paperwork.
Training Duties
One of the more important duties for human resources managers is the initial and ongoing training of employees. Training managers and training specialists, often working in the human resources department, fulfill this role in larger companies. Training programs may cover specific job duties (performance training) or may teach management skills or occupational health and safety. Diversity training is done by the human resources department. Other types of training include orientation for new employees and compliance training to ensure adherence to federal and state laws governing the workplace. Compliance training usually involves regular meetings regarding issues like sexual harassment or discrimination in the workplace. In financial-service related fields, regularly scheduled training ensures compliance with SEC (Securities and Exchange Commission) regulations. Performance training can include ongoing training in customer service or sales techniques.
HR Recruiters and Employment Managers
Another important role in the HR department is recruitment. These professionals are important to developing the workforce, since they recruit and hire employees. This process often involves running advertisements in various print and digital media like newspapers and websites. Employment managers evaluate applications and resumes in order to determine which applicants may be the best fit for their organization or company. They then conduct interviews with those candidates over the phone and/or face-to-face. Sometimes HR recruiters make the hiring decision, and sometimes they do initial screenings and hand off the hiring to a department manager.
Photo Credits
folders with documents image by Alexander Ivanov from Fotolia.com