Segregation of Duties Checklist
by Melissa Villasenor ; Updated September 26, 2017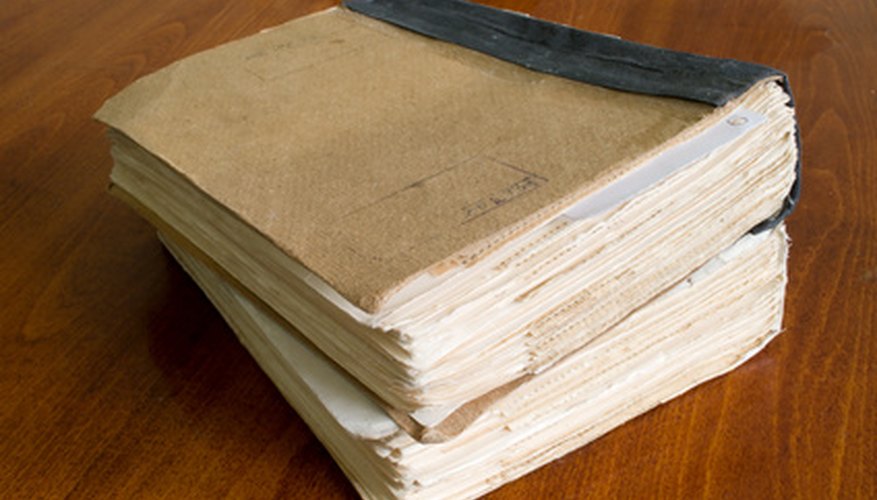 Segregation of duties is one of six principles of Internal Control Measures that are used as a way to minimize the chances of error or fraud in the workplace. It is also known as separation of duties. Dividing and overlapping duties is a great way to lessen the chances of human error or fraud.
Internal Control
The purpose of internal control, as stated the University of California's reference manual, is to provide effectiveness and efficiency of operations, reliability of financial reporting and compliance with applicable laws and regulations. Every person working in an organization is responsible for ensuring the implementation of internal controls. Internal control measures do not guarantee the absence of illegal or immoral acts within the workplace.
Related Activities
Related activities is a concept that advises organizations to assign similar duties to different individuals in the purchasing and selling areas. Related purchasing activities occur in ordering, receiving and paying for merchandise. Ordering errors can be detrimental to a business. For example, if an auto parts store consistently does not have the parts for a mechanic who purchases parts through that store, they may end up losing the mechanics business. Other activities that should be divided up are sales, shipping, and billing. Abuse can occur from a person giving discounts to family and friends, shipping merchandise to themselves or overcharging customers and pocketing the difference.
Record Keeping Separate from Physical Custody
Separating the duties of record keeping and physical custody refers to not allowing a record keeper to have physical custody of an asset. The same goes for the custodian of the asset to not have access to accounting records. This will limit the chances of a custodian to inappropriately use cash or inventories for personal use or for an accountant to incorrectly record transactions relating to cash or inventories.
References
Kimmel, P. D., Weygandt, J. J., & Kieso, D. E. (2007). Financial Accounting: Tools for Business Decision Making (4th ed.). Hoboken, NJ: John Wiley & Sons.
Photo Credits
old book-keeping document image by Andrii Oleksiienko from Fotolia.com