Checklist for an Environmental Audit
by Lawrence Harris; Updated September 26, 2017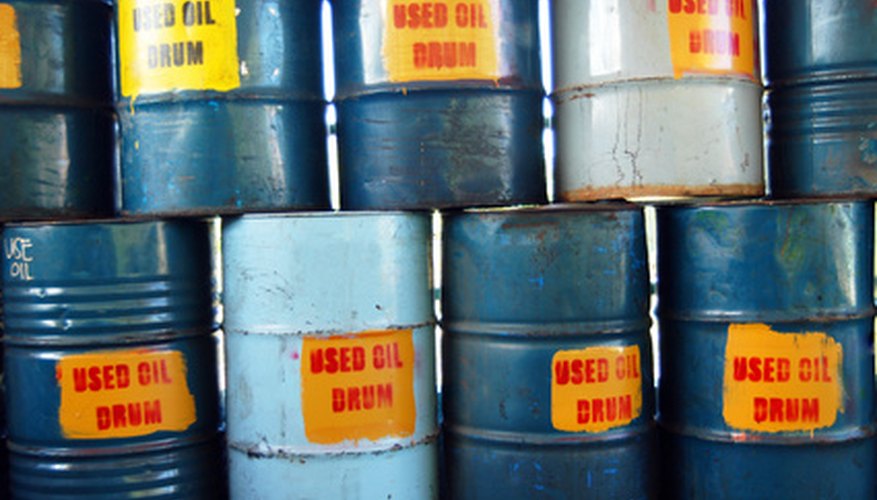 CERCLA, FIFRA, SDWA—it's hard to keep track of all the requirements your business has to follow to be in compliance with these regulations. The U.S. Environmental Protection Agency (EPA) has published a total of 13 audit checklists and protocols to cover all of the currently effective rules and guidelines they administer. According to the EPA, they have "developed these audit protocols to assist and encourage businesses and organizations to perform environmental audits and disclose violations in accordance with EPA's audit policy." Self-inspections are the key to successful compliance, and the basics need not be overwhelming.
List Your Chemicals and Work Processes
What chemicals do you use in your work processes on a regular basis? How about in your cleaning and maintenance processes? All businesses that use more than a token amount of a chemical in a month's time fall under one of three categories of hazardous waste generators under the Resource Conservation and Recovery Act (RCRA). Releases of any hazardous substance over the minimum reportable quantity are reportable under the Comprehensive Environmental Response, Compensation and Liability Act (CERCLA). In addition, the Emergency Planning and Community Right-to-Know Act (EPCRA) details requirements for providing information to your employees regarding the safety of the chemicals they are required to use in their jobs.
List Your Wastes and Disposal Processes
How do you store and dispose of your operational wastes? Do you have a plan for dealing with spills or other discharges? What about your facility's discharges or potential discharges to the sanitary sewer system and the storm sewers? Does your facility discharge chemical vapors or other toxic emissions into the atmosphere during regular operations (factories, auto-body and paint shops and the like)? All of these potential sources of air, water and soil pollution must be addressed in an environmental audit.
List Your Known Regulatory Inspections
Depending upon your listed business type, your local municipal or county government (or both) will periodically send inspectors to monitor your compliance with local, state and federal regulations that apply to your business. If you've been through the process once, you know what the inspectors are going to look for, so you'll know what you need to have ready for them to see. For instance, if you know that when the state inspector last visited your gas station, she needed to check your inventory-reconciliation records, you know that you'll need to have them all in order for her to easily check next time she visits. Typical records subject to both internal environmental audit and a regulatory inspection or environmental audit include:
• Notification of Hazardous Waste Activity (EPA ID No.); • hazardous waste manifests; • manifest exception reports; • biennial reports; • inspection logs; • de-listings; • speculative accumulation records; • land disposal restriction certifications; • employee training documentation; • hazardous substance spill control and contingency plan; • notifications of hazardous waste oil fuel marketing or blending activity; • Material Safety Data Sheets (MSDSs); • inventory records; • shipping papers; • Hazardous Communication Plan; • Chemical Hygiene Plan (labs); and • spill records.
Photo Credits
chemical waste image by Antonio Oquias from Fotolia.com