Potential Sources of Conflict Within an Organization
by Miranda Brookins; Updated September 26, 2017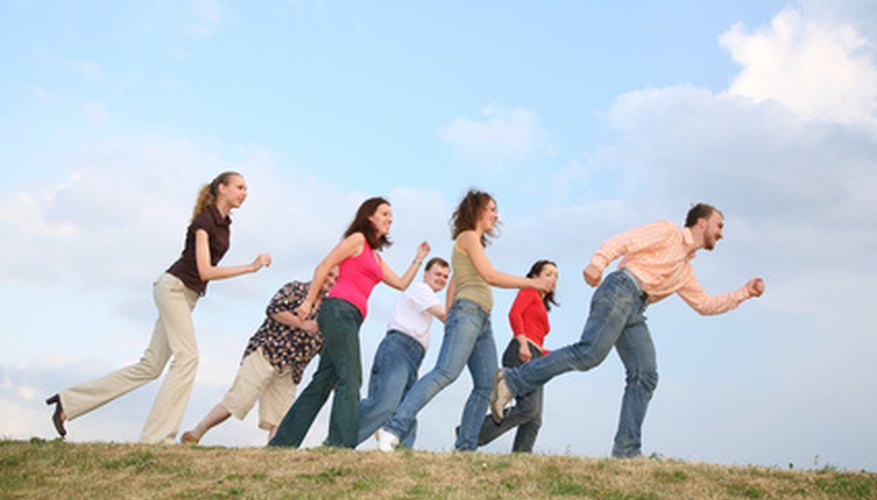 An organization is a group of individuals who are assembled to accomplish a common goal, mission or objective. Organization members are diverse and often have different social backgrounds, works ethics, communication styles and opinions. While organizations are expected to work together as a team, there are many potential sources of conflict within an organization that may at times hinder its progress.
Lack of Leadership
Organizations are set up to work together, but are often under the direction of a person who acts as the leader. The leader is responsible for helping the group stay focused on its common goal, managing time and resources and providing group members with encouragement and support. When leadership is lacking, organization members begin taking misguided direction from each other, or have no idea of how to move forward to the next objective on their agenda. Lack of leadership comes into play when the person in charge is inexperienced, lacks confidence, or does not have the support of the organization or the dedication it takes to function as the head of the group.
Lack of Committment
When an organization understands its purpose and how each members' contributions help toward the ultimate goal at hand, members are committed to taking the steps necessary to accomplish tasks. However, in situations where members are unclear on the organization's goals and uncertain of his role in the organization, people begin to lose interest, and as a result are less committed to the organization and its mission. The lack of commitment results in conflict within the organization, which can cause individuals to leave the group.
Success is Unmeasured
People within organizations are motivated by results. They want to be able to see that their contributions are working to affect others in a positive way. If an organization doesn't have measures in place to evaluate the success of planned efforts, members begin to question the purpose of their efforts, and conflict arises because individuals don't feel like the organization is living up to its purpose.
Lack of Resources
Whether it's lack of funding or lack of human resources, an organization that does not have everything it needs to accomplish its goals will be met with conflict. When human resources are lacking, the group becomes weighed down with the burden of increased responsibilities they may not have time to manage. When funding is low, organizations are conflicted as they come up with ways to raise money to complete the tasks they set forth to do.
References
"Making Teams Work: 24 Lessons for Working Together Successfully"; Michael D. Maginn; 2003
"The Five Dysfunctions of a Team: A Leadership Fable"; Patrick Lencioni; 2002
Photo Credits
moving group of people image by Pavel Losevsky from Fotolia.com