The Importance of Stakeholders
by Flora Richards-Gustafson; Updated September 26, 2017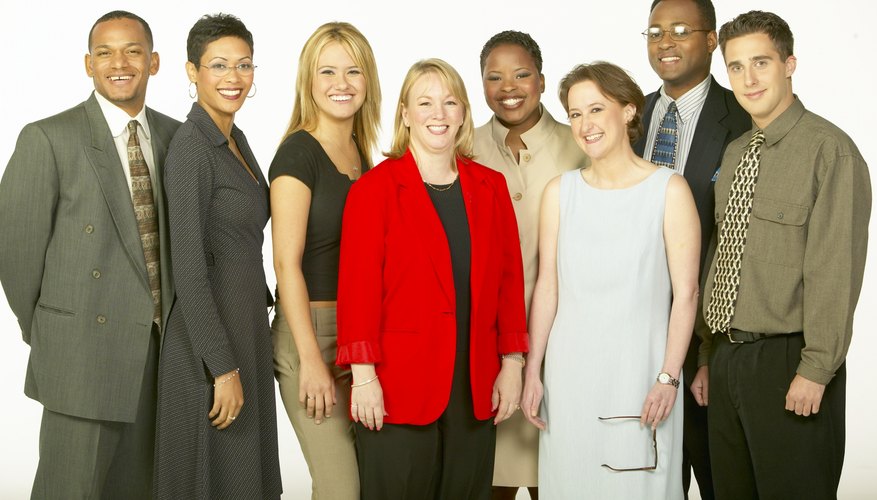 Stakeholders are the individuals who are affected by or can influence a company or product throughout its life. These individuals can be customers, clients, suppliers, investors and employees. Without the ongoing participation of stakeholders, it is hard for a company to survive, as companies and stakeholders are mutually interdependent. Thus, stakeholders and their engagement are important in helping a company express its values, carry out its mission, develop strategies, implement processes and improve relationships on a continuous basis.
Long-Term Relationships
In addition to being important for normative reasons, stakeholders are also essential for instrumental, performance-based reasons. When a company has a long-term relationship with its stakeholders, it runs more efficiently and can have a better chance of producing profits. The retention of long-term relationships and stakeholder trust can help a company develop a loyal customer base, experience less employee turnover, increase productivity and reap the benefits of word-of-mouth marketing. However, once a company establishes a long-term relationship with its stakeholders, it must maintain a high level of trust with its stakeholders.
Feedback and Product Development
Stakeholders can have advisory and participatory roles in a company. By committing the appropriate resources, stakeholders show their willingness to contribute their energy in processes that they feel they have influence over, thus affecting a business's plans. Because they generally act according to their own interests if given the opportunity, stakeholders can provide feedback during the entire product development process, which can positively influence the product's and/or the company's success. In turn, a company can earn continued and new stakeholder loyalty.
A Sense of Community
A sense of community among stakeholders can positively shape the organizational development within a company and increase consumer sales. As a company establishes itself more, its community grows to include both internal stakeholders found in the company and external stakeholders the company can reach by means of information and service. A business can establish a sense of community among its stakeholders with loyalty programs, memberships, promotions and using virtual services, such as social networks.
Considerations
Sometime, stakeholders provide negative feedback that may be hard for some companies to hear. However, these opportunities serve as a way for a company to learn more about the perceived problems of stakeholders, so that it can take constructive action. Acting upon stakeholder criticism can actually give a company a competitive edge, and help the company determine the stakeholders who hold the most value for it. By practicing transparency and listening to and acting upon negative stakeholder feedback, a company can take preventative measures to avoid future problems and to increase stability.
Photo Credits
Photos.com/Photos.com/Getty Images