Aims & Objectives of Economic Integration
by Tasos Vossos; Updated September 26, 2017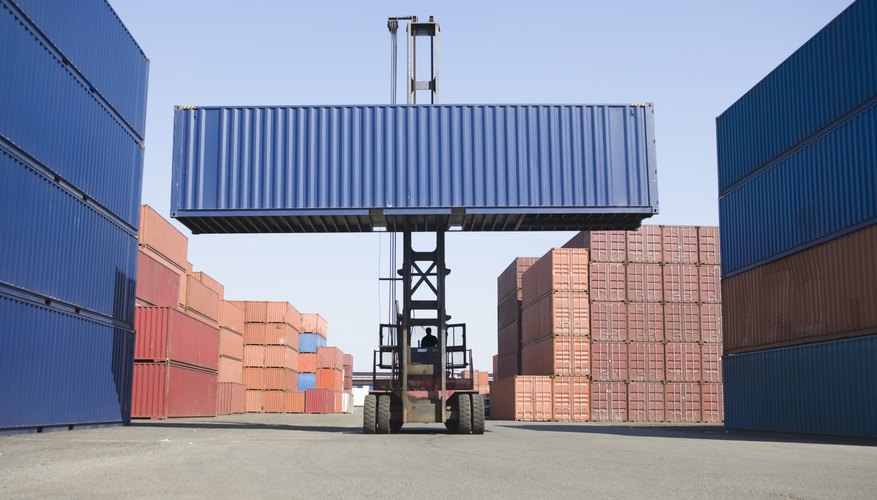 Economic integration refers to the coordination of national economic policies as a means of boosting international trade, market activity and general cooperation among economies. Formal international economic unions are a recent phenomenon, but former International Monetary Fund economic counselor Michael Mussa traces the roots of global economic integration to the medieval era. Despite the fact that the general aim of making trade flourish remains the same, particular objectives of economic integration agreements have changed to correspond to modern political and economic circumstances.
Increase of Trade
When foreign products are subject to tariffs, exporters either have to accept the extra cost of trade or make do with a lesser volume of exported products. A basic element of economic integration policies is the abolition of part of the extra fees or even the full amount of them, making trade cheaper and giving exporters a bigger incentive to do business with integrated economies.
Allowing Consumers to Spend More
Economic integration reduces or eliminates customs duties, which in turn results in cheaper imported products for consumers. This way, the purchasing power of consumers grows, and with it, activity in the market. The public can start buying more imported products or spend former duty expenses on other products or services. In addition, goods that are not produced in sufficient quantities in one country can be imported and distributed in the market with low cost.
Movement of Capital
Movement of capital refers to the transfer of business or individual assets among countries. The benefits of capital movement is the investment in new markets, leading to their eventual development. Economic integration removes barriers to foreign investors, minimizing or abolishing extra tax, while advanced integration policies, such as a monetary union, can even eliminate the cost of currency exchange. Movement of capital is recognized as an essential element of economic integration by associations such as the European Union and the Caribbean Community.
Economic Cooperation
The concepts of economic cooperation and equitable economic development are the basis of economic unions. When economies within the integrated area encounter problems, it is the duty of other members to help, not only as a moral obligation, but because a failing economy can have serious effects in the whole integration process. For this reason, European Union countries have offered to bail out the troubled economies of Greece, Ireland and Portugal, while the Association of Southeast Asian Nations Vision 2020 declaration stresses the importance of "equitable economic development" among member states.
Photo Credits
Jupiterimages/Stockbyte/Getty Images