Paid FMLA Vs. Unpaid FMLA
by Jack Gerard; Updated September 26, 2017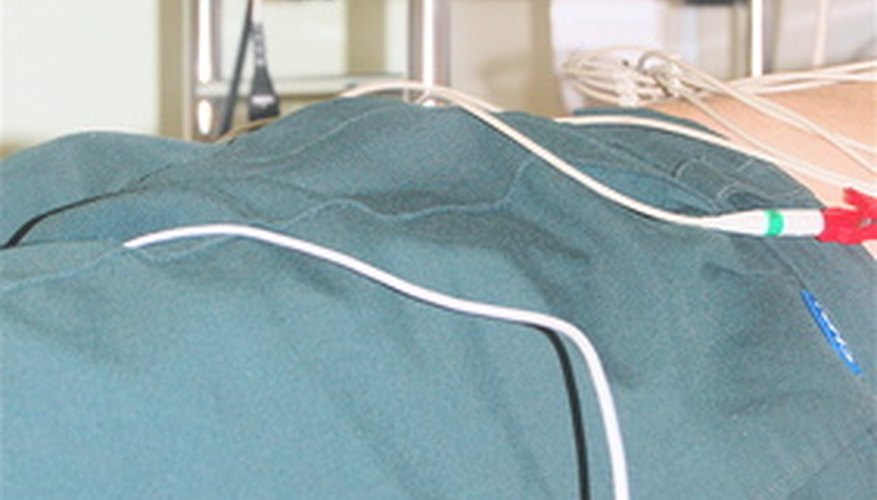 The Family and Medical Leave Act of 1993 established a requirement for employers to provide leave for their employees when tending to family or medical emergencies. This ensures that employees won't be fired or replaced while away from work due to injury, childbirth or family tragedies. FMLA leave is unpaid by default, but there are some instances where paid leave is given instead.
Eligible Leave Types
The FMLA specifies several qualifying reasons why an employee might take a leave of absence from work. Employees may take up to a 12 week leave when having a child or caring for an infant under one year of age, having a foster or adopted child placed with their family or when the employee or the employee's spouse, parent or child has a serious health condition. A 12 week leave can also be taken when the employee's parent, spouse or child is an active-duty member of the military, and the employee has received notice of an emergency regarding this family member. If caring for an injured active-duty military member, the leave time is increased to 24 weeks.
Unpaid FMLA Leave
Under normal circumstances, FMLA leave is considered an unpaid leave of absence. During the time the employee is away from his job, any benefits such as health insurance coverage will remain in effect, and the cost of these benefits will be covered by their employer. Upon returning to work, the employee will retain his same job or an equivalent one if the employer had to fill the position while he was away; the employee's rate of pay will be the same as it was before he took FMLA leave.
Paid FMLA Leave
At the employer's discretion, an employee on FMLA leave may continue to receive some or all of his usual salary even though FMLA leave is generally unpaid leave time. If the employee has paid leave time such as vacation time that he has not used, the employer may substitute this leave for an equivalent amount of the employee's FMLA leave time. The employee will receive pay for the paid leave time as he normally would, and the amount of paid leave time he receives will be subtracted from his total FMLA leave time.
Requesting Substitution
Employees with vacation time or other paid leave may request that their employer substitute this time for a portion of their FMLA leave even if the employer would not make the substitution under normal circumstances. If the employer doesn't substitute vacation or other paid leave time for FMLA leave, the employee can take his paid leave in addition to the 12 or 24 weeks allowed by the FMLA.