What Is the Purpose of HR Management?
by Laura Lemay; Updated September 26, 2017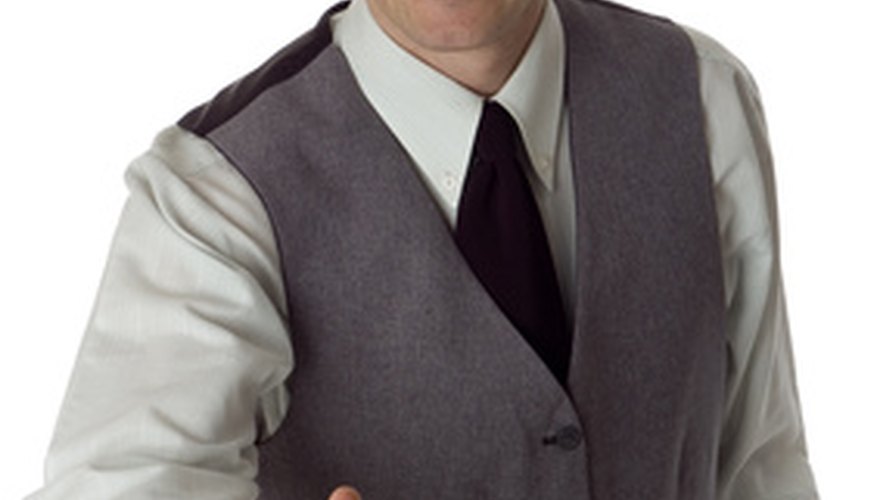 Successful human resources management creates a bridge between line management and the company's workforce. Small companies with a few employees naturally achieve interaction between senior management and staff. Large organizations, such as multinational firms, have many levels of management and employees. Human resources management orchestrates the needs of management and protects the rights of workers, according to Michael Armstrong's "A Handbook of Human Resource Management Practice."
Internal Customer Management
Human resources management has several key purposes. The productivity of the organization directly rests with the quality of its employees. HR management defines and implements the processes and policies necessary to attract, recruit and retain a quality workforce. Human resources has a direct relationship with the company's financial performance. Employee compensation, benefits and team structure may originate in the HR manager's suite. The importance of customer service to the organization starts with HR. Human resources management serves internal customers and creates external relationships, according to "Human Resource Management" by Robert L. Mathis and John H. Jackson.
Laws
Myriad legal issues concern human resource management, according to "Employment & Labor Law" authors Patrick J. Cihon and James Ottavio Castagnera. How the organization hires and terminates employees involves understanding and abiding by federal and state laws. If the employer organization hires union labor, human resource management must understand labor relations and negotiation. Retirement plans, benefits and conflict resolution fall within the human resource manager's domain. Writing, updating and distributing the company's employee handbook, with the input of the firm's lawyers, is an HR management duty. Human resource management helps to structure employment contracts. Ensuring that the organization addresses Equal Employment Opportunity Commission concerns is the HR manager's job. Keeping the workplace safe for occupational workers also requires human resource oversight.
Metrics
Effective human resource management interacts with all levels of the employer organization. A successful HR manager works alongside line management as an active business partner. She weighs in on strategic matters, such as budget plans and performance goals. When part of the organization suffers excessive employee turnover, HR management evaluates and offers solutions to hire and retain employees. Human resource management uses metrics methods to analyze costs and create more efficiency at all levels. Measuring performance outcomes and the conditions that ideally facilitate desired results concerns HR management.
Cultural Sensitivity
Human resources management maintains cultural awareness. Whether central human resources management responds to the needs of one or multiple divisions, HR management is routinely called upon to manage cultural differences. Hiring candidates from one part of the world for relocation to another requires an understanding of visas, contracts and red tape. Human resources management anticipates delays and plans alternate strategies, according to the authors of "Human Resources Revolution: Why Putting People First Matters."
References
"Employment & Labor Law"; Patrick J. Cihon and James Ottavio Castagnera; 2008
"Foundations of Human Resource Development"; Richard A. Swanson and Elwood F. Holton; 2009
"The Human Resources Revolution: Why Putting People First Matters"; Ronald J. Burke and Cary L. Cooper; 2006