How to Start an E85 Gas Station
by Trudie Longren; Updated September 26, 2017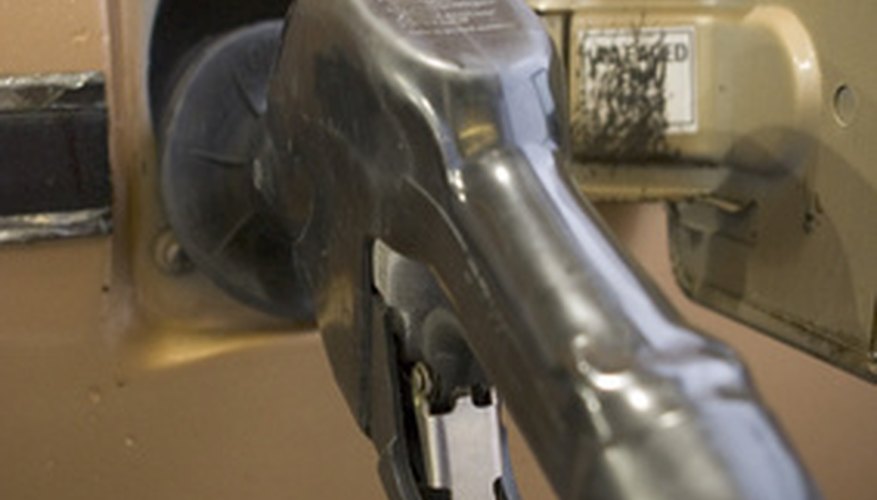 The National Ethanol Vehicle Coalition reports that more than 8 million flex fuel cars ride American highways as of 2010. As Americans become more ecologically conscious, the demand for alternative fuels, including E85, is on the rise. E85 is a blend of 15 percent gasoline and 85 percent ethanol, the grain alcohol made from corn. The Energy Policy Act of 2005 mandates that ethanol production grow to 7.5 billion gallons by 2012 in the United States. Opening an E85 gas station to profit from the initiatives to increase ethanol consumption can be achieved by following these steps.
Step 1
Do market research to determine whether an E85 business will be profitable in the area. Examine the traffic patterns, locate competitors, investigate the level of demand for fuel blends like E85 and note whether flex fuel cars (automobiles that use E85) drive along the routes near your proposed location. Visit the website of the United States Department of Energy (link in resources below) and find initiatives for ethanol stations in your state.
Step 2
Select a location. Based upon what you concluded from your market research, choose a location for the E85 gas station that combines the best 24-hour vehicle traffic and demand for ethanol; visit the National Ethanol Vehicle Coalition website to see where the E85 stations are located in your state. Ensure that local zoning regulations permit gas stations at your chosen site by checking with the municipal authorities.
Step 3
Write a business plan that projects the cash flow of the business. Determine what the hours of operation will be, whether your E85 gas station will offer diesel and gasoline in addition to E85, and whether you will have a convenience store or car wash. Find suppliers for each product your station will offer and speak with oil company representatives (for traditional gasoline or diesel) and ethanol producers (major ethanol producers are listed on the website of the Clean Air Trust) to contract to buy fuel.
Step 4
Find financing for your gas station. Following the passage of the Energy Policy Act of 2005, some states and localities began initiatives to increase the amount of E85 stations by financing new stations; verify whether funding is available in your state by visiting the website of the U.S. Department of Energy. Check with the U.S. Small Business Administration and with the branch in your state for other sources of funding.
Step 5
Organize your business with the Secretary of State where the business is located and apply for an employer identification number (EIN) from the Internal Revenue Service (IRS). Determine how your business will be owned -- e.g. partnership, limited liability company, for-profit corporation, sole proprietorship, or professional corporation. File organizational documents with the Secretary of State and call the IRS at 800-829-4933, or contact them by mail or online, to apply for the EIN.
Step 6
Comply with regulations for your business. Check with state and municipal authorities regarding applicable regulations, particularly regarding environmental concerns such as emissions. Secure any licenses or permits (alcohol, tobacco or lottery licenses) prior to opening for business.
Step 7
Buy the equipment for your business and construct other structures such as convenience store or car wash. E85 gas stations need special ethanol blender pumps that differ from the pumps used for gasoline and diesel. Find a reputable supplier to purchase the E85 blender pump.