How to Start a Beer Distributor Business
by John Yargo; Updated September 26, 2017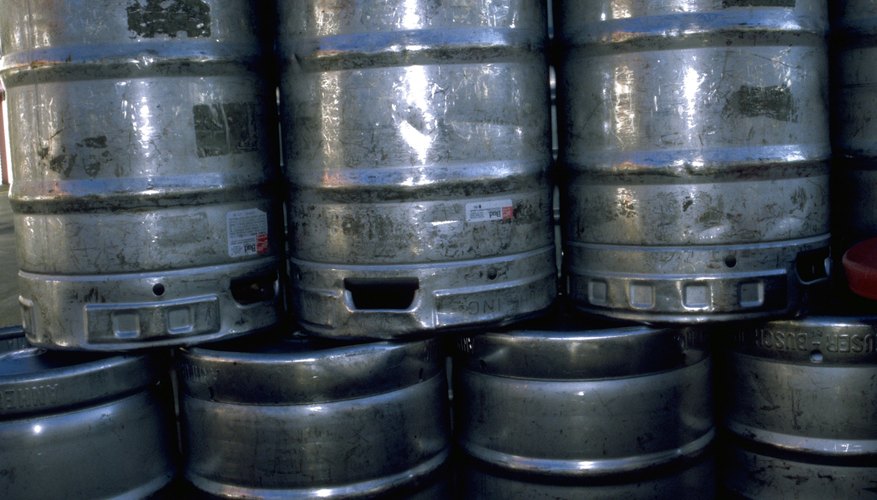 The beer distribution business bridges the gap between wholesale beer manufacturers and retailers such as restaurants and grocery stores. First off you'll need to obtain special permits. Secondly, you'll need to develop a solid business plan. Finally, you will want to network with both major national breweries and local and regional microbreweries.
Step 1
Design a business plan for the first five years of your beer distribution business. First, figure out how much monthly capital you will need, based on the demands of your market. Major expenses will include a monthly mortgage payment or lease payment for your warehouse/office; payments on warehouse equipment, office equipment and delivery trucks; and salaries for employees.
Beyond the major expenses, there will be dozens of lesser expenses, from phone and utility bills to fees, licenses and taxes.
Once you have your costs figured out, you'll need to figure out how much monthly sales you will need to generate to cover those costs and turn a profit.
Step 2
Submit permit applications to the U.S. Tax and Trade Bureau. The permit application you will need is the Application for Basic Permit Under the Federal Alcohol Administration Act.
Also, apply to the Internal Revenue Service (IRS) for an Employee Identification Number (EIN). You can obtain one by submitting a the IRS-Form SS-4.
Step 3
Apply for business loans to finance your beer distribution business. You can pursue a government loan, which often offers special benefits to loan holders. You can also contact private lenders, such as banks.
Step 4
Get training from major breweries such as Miller, Coors, and Anheuser-Busch. Each of these companies offers training to start-up beer distributors. The training typically includes conferences and lectures.
Step 5
Attend beer conferences such as the Association of Brewers Conference and the Brewers Association of America conferences. At these conferences, you can build a network with smaller beer breweries.
Step 6
Network with potential customers such as bars, restaurants, grocery stores and convenience stores. With chain businesses you can probably land long-term deals.
Photo Credits
Jupiterimages/Photos.com/Getty Images