How to Form a Nonprofit Association
by PaTreshena Thompson; Updated September 26, 2017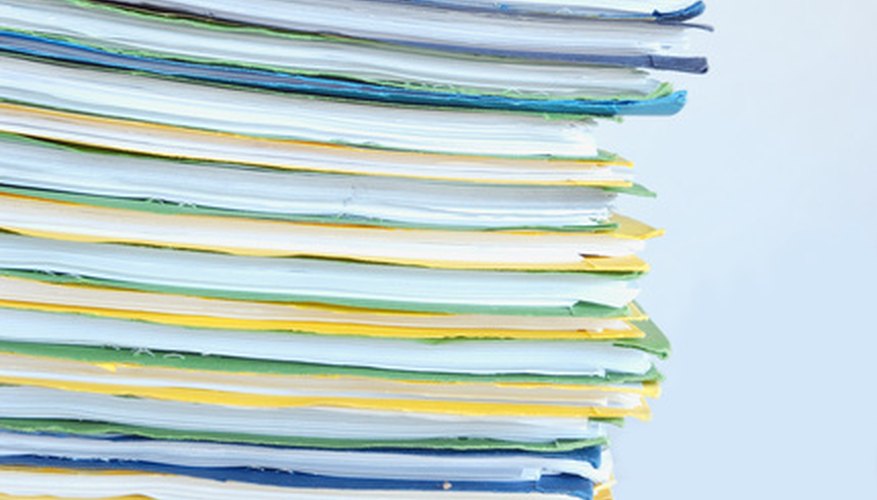 Starting an association requires preparation. Nonprofit organizations can apply to grants for funding needed to run their programs and daily operations. Tax-exempt status helps organizations qualify for grants and begin legal operation. Nonprofit associations depend on volunteers for board members, accountants and publicists who believe in the cause of the association. Employees such as Web designers and tax attorneys expedite the start-up process. Subsequent to choosing a cause, forming a team and penning a mission statement, establishing a nonprofit association consists of writing governing documents, creating a website and filing the necessary paperwork.
Step 1
Give your association an original but easy-to-read name. Simple and self-explanatory business names prove as effective as unique names. Use search engines for determining the availability of your preferred name.
Step 2
Write the governing documents starting with a business plan. The business plan maps your vision for the association and its proposed impact. It comprises a title page, table of contents, executive summary, industry information section, company summary, marketing plan and financial projection report.
Step 3
Draft a proposed budget for your first year in business with consideration of supplies, bills, insurance, services and all items your association uses daily. Using the budget, determine how much money the association needs.
Step 4
Write the articles of association. This document outlines your organization's name, mission statement, office location, membership dues and rules, leadership rules, accounting and records guidelines as well as rules for dissolution of the association.
Step 5
Write the bylaws, which govern the board of directors and officers. They define the time and place of all board meetings, size and qualifications of the board, titles of the board members, fiscal year of the association, procedures for amending the bylaws, rules for approval of contracts and the care and inspection of the records book.
Step 6
Design and publish a website for the association either through a hired Web designer or Web design software yourself. Feature the association name, Include the mission statement, the biographies and photos of the members, and a schedule of events or list of services provided.
Step 7
Hire a tax attorney to file the proper paperwork for establishing tax-exempt status. Provide copies of the governing documents. Tax exemption allows associations to raise funds and accept grants for funding.
Resources