How to Start My Own Cosmetic Business From Home
by Anya Meave; Updated September 26, 2017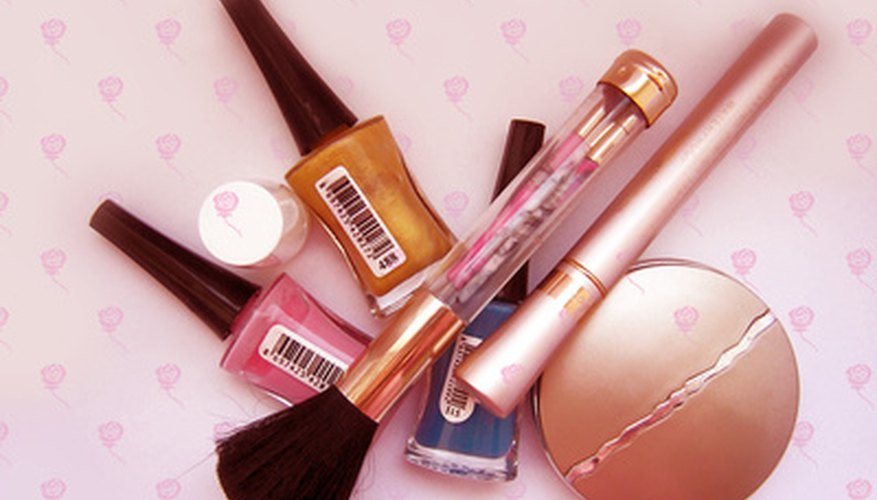 The cosmetic industry is a booming business. Everywhere women turn, there is a product being advertised or marketed, promising great looks and wonderful results. From a entrepreneurial standpoint, investing in a business with a large demand is a great way to become your own boss. Paired with the convenience of working from home, the beauty industry can also be an effective method of generating additional income every month.
Items you will need
Cosmetic products
Seller's permit
Fliers
Computer
Step 1
Decide on the beauty products and brands you would like to sell. Doing so will allow you to select and research a clear target market to pursue. Certain products are geared towards young women, while other products are targeted to older clients, but they are often manufactured for both demographics. Also, determine whether you will sell commercial products sold in stores or an earth-friendly organic line.
Step 2
Determine your method of operation. Most women sell cosmetic products from an established enterprise, in which they are asked to purchase a kit to begin operating their business. These established companies pay on a commission basis; they pay a percentage of the profits. You may create your own line of cosmetics products, but you will need certain certifications and licenses to sell to the public. Another option is to purchase wholesale by units. Purchasing wholesale allows you to sell popular brands at your own price, allowing you to re-invest your profits back into your business.
Step 3
File a fictitious business name. You may register your establishment name, as well as the form of operation, such as an individual, partnership or corporation, with the County Clerk's office. You also need to obtain your seller's permit and other required licenses to fully operate your business.
Step 4
Market your business locally. Create fliers advertising your business or contract a graphic designer or printing service to create a catalog of your merchandise. Distribute your fliers at local beauty salons, laundromats, work and college bulletin boards. Approach beauty schools and performing arts centers, since both require the use of cosmetics. Hosting home cosmetic parties is a great way to market your products to friends, family and neighbors. Take out an advertisement in your local newspaper to reach a wider audience.
Step 5
Rent a small merchant booth at a local farmer's market, swap meet or community festival. Providing samples of your cosmetic line and a catalog detailing your inventory, is an effective way to gain recognition with your community. Consider setting up an online store and sell your products to a wider market. A web domain and web space will need to be purchased through a web hosting company for this method. Shipping and payment processing methods will need to be established as well.
References