new plants in greenhouse image by ann triling from
Fotolia.com
Many people grow vegetables in a greenhouse as a hobby; some people grow vegetables to sell. Making a profit growing greenhouse vegetables is difficult, but with patience and hard work it can be done.
Selling Greenhouse Vdegetables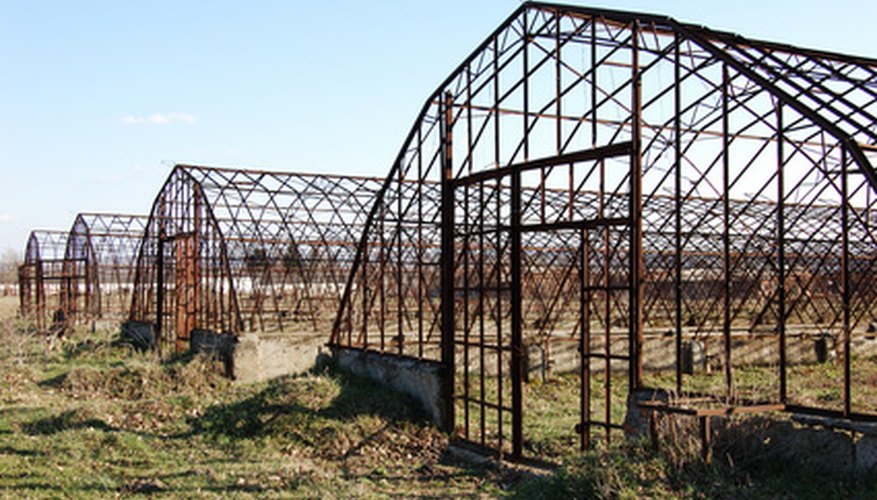 desolated greenhouse image by Kostyantyn Ivanyshen from
Fotolia.com
To sell vegetables for a profit, you need at least one greenhouse set up near energy and water sources. Learn what greenhouse supplies you need for your region, such as solar panel heaters or water heaters.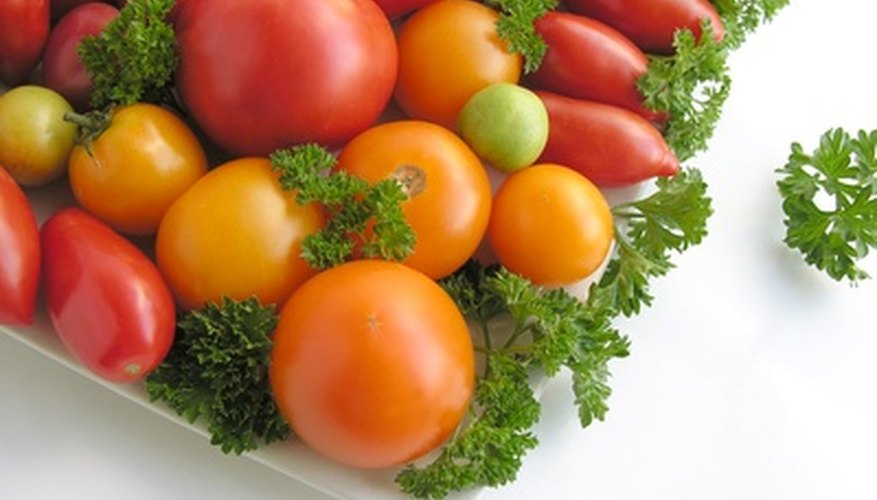 Determine what vegetables to grow and sell. Hobby gardeners have a wide variety of crops for personal use and then sell the excess; growers looking to make a profit generally focus on one or two vegetables, such as lettuce and tomatoes.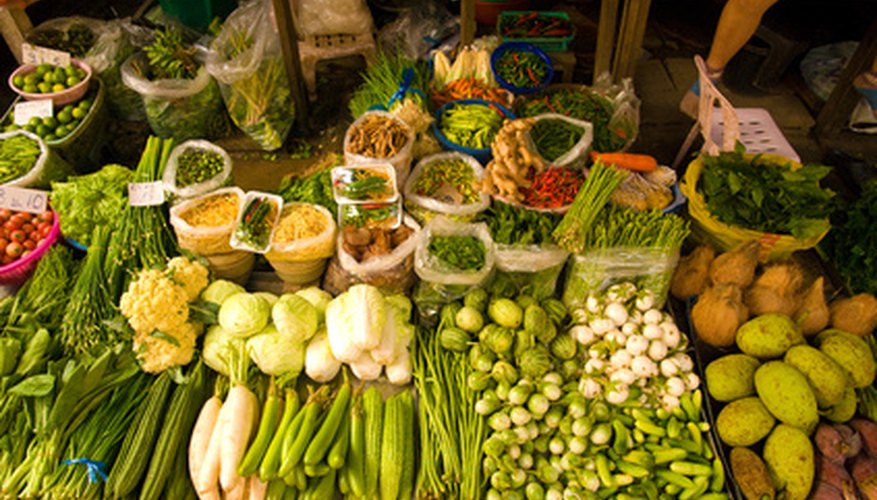 Before you begin, determine where you will sell crops once harvested. Options often include local farmers markets, food shares or CPAs, and roadside stalls. If you grow in bulk, contact local supermarkets and inquire about selling crops there.
register with cash image by elke peterson from
Fotolia.com
To make a profit, you need to earn more money than you spend to operate greenhouse and grow plants. Don't forget to factor in the costs of plants, energy and water, any income paid to workers, payments for the land the greenhouse is on, and any bank loans being paid back for the greenhouse.
new plants in greenhouse image by ann triling from Fotolia.com