Frugal customers in need of new tires may turn to used-tire shops to find discounted tires and save hundreds of dollars. A successful tire shop carries a variety of reusable, safe and effective popular makes of tires. Tire shop owners often carry new tires and offer a variety of services, such as computerized balancing, tire disposal, road force balancing, aftermarket wheels, tire patching, bent-rim repair, flat repairs and tire dismount. Starting a used-tire shop or one that doubles as a repair shop could prove to be a lucrative endeavor if you're a car or wheels enthusiast who knows your stuff.
Items you will need
Business permit

Liability insurance

Certification

Waste permit

Lift

Testing equipment

Rims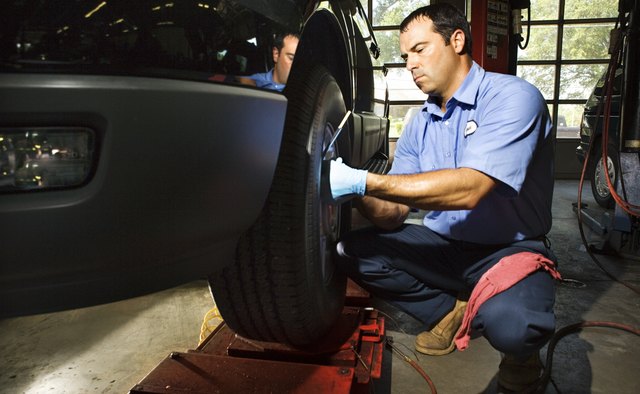 Become a certified tire technician by enrolling in the "Commercial Tire Service" training course offered by the Tire Industry Association. Learn how to demount, mount, install, remove and repair tires, and review dozens of other relevant topics such as tire construction, OSHA regulations and road-service safety guidelines. If your shop will offer repair services, hire an Automotive Service Excellence- (ASE)-certified mechanic.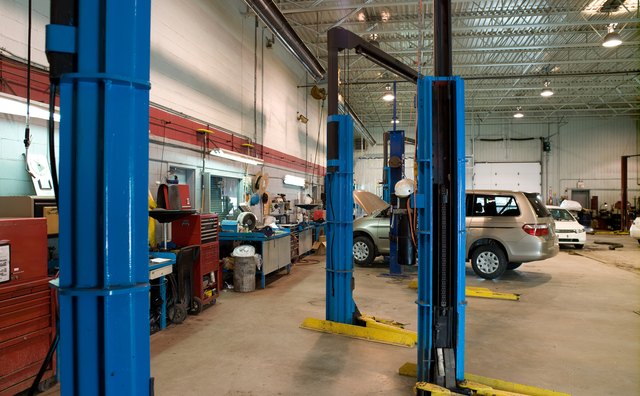 Move into an old car shop or facility that has been commercially zoned. At a minimum, you'll need service bays in which to service the vehicles, a building that meets local fire codes in which to house the tires, and a sales office.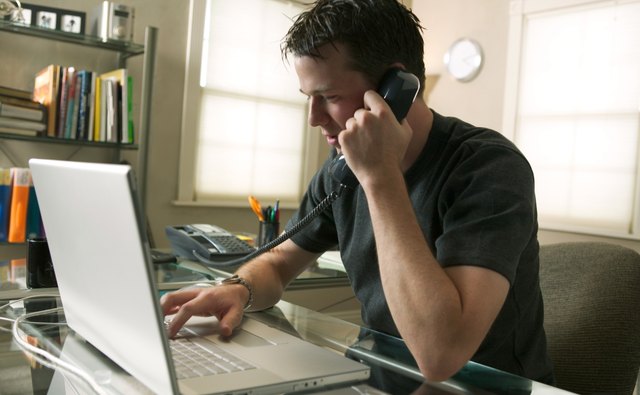 Contact your state's Environmental Protection Agency to learn the rules governing scrap tires, repair shops and recycling tires; apply for a waste tire permit. You may need to draw up a site plan that shows proper tire-storage facilities, runoff prevention methods, and measures to contain chemicals and prevent spillage.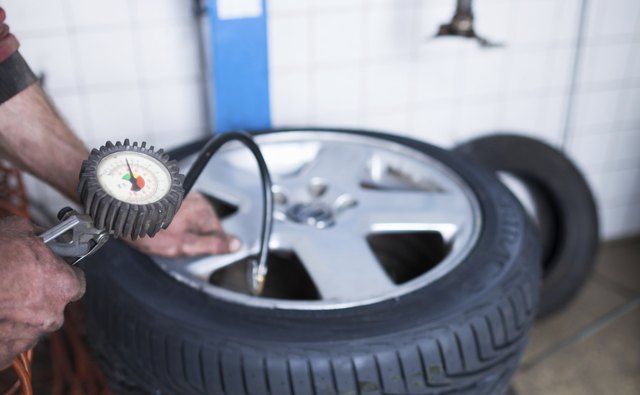 Procure testing equipment to test for leaks or structural damage on the tires; lifts; wheel balancers; shelving to organize and store your tires; and tools and equipment as needed, depending on the services you'll offer. Next contact your local fire department to learn fire safety regulations and to set up an inspection of your facility.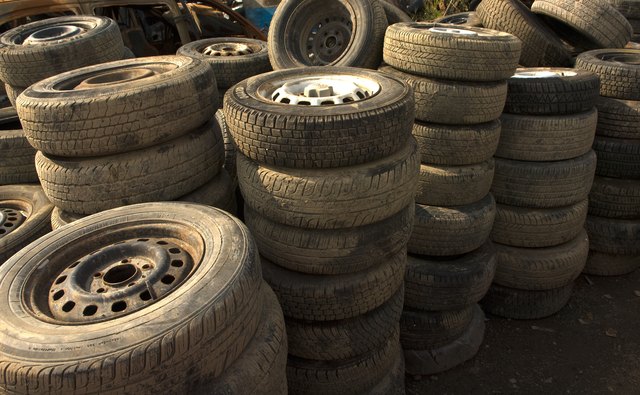 Contact junkyards, tire shops and retreading centers to acquire used passenger, high-performance, lower-profile and light truck tires. Contact tire manufacturers for wholesale deals on new tires, as well as on rims and accessories.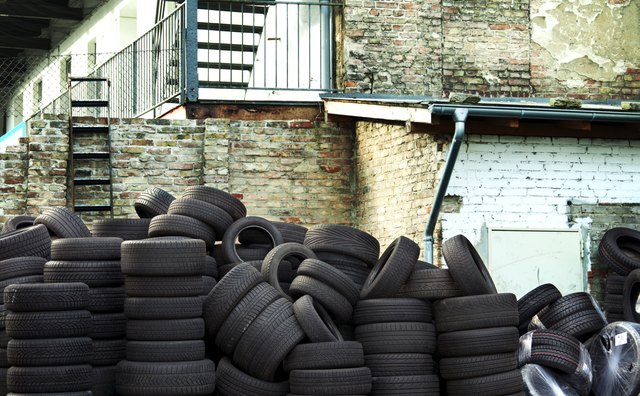 Contact local tire-recycling companies to recycle unsalvageable tires, aluminum and steel.
Tips
On your company's website, detail the environmental importance of reusing tires. Include information about the tire-recycling companies you work with and how they break down and reuse the tires as fuel or crumb rubber.