How Do I Bond My Construction Company?
by Jimmy Boyd; Updated September 26, 2017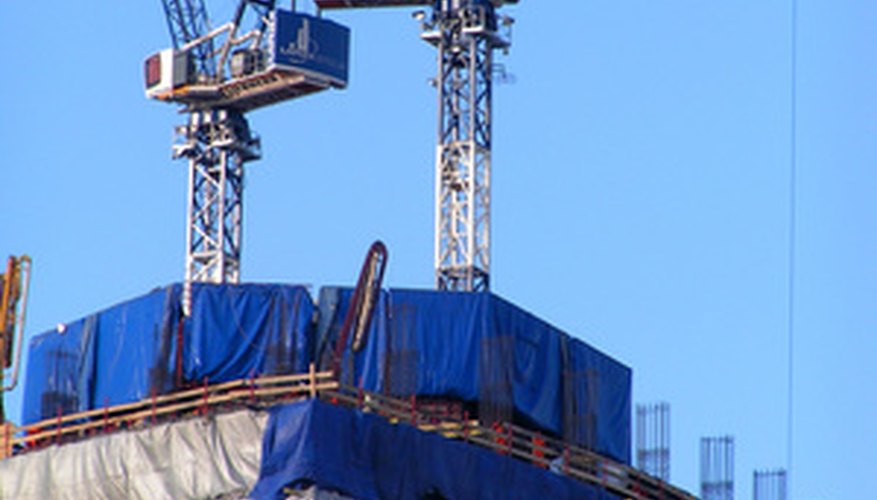 Construction companies typically need a construction surety bond to enter into contracts. The surety bond provides protection for the client in the event that the contractor fails to abide by the contract. A bond can also protect subcontractors in the event of nonpayment. Bonding companies typically require financial documentation and other requirements to guard against the risk of providing a bond. Owners of construction companies should review the process for getting a bond. They can then establish a relationship with a bonding company and get a surety bond for construction projects.
Items you will need
Internet access

Company financial statements

Company business records

Reference letters
Find a surety bond producer. A producer is a bond agent that contracts with surety companies (see References 1). The producer handles the initial contact when you apply for a construction bond. Use the National Association of Security Bond Producers to find a producer in your area (see References 2). Select your state from the map and view the names and contact details of bond producers in your state.
Contact one of the surety bond producers. Give him the information for your construction company and any project details and provide any other information requested by the producer for the bonding application.
Meet with the surety underwriter to begin the prequalification process. The underwriter performs an analysis of your company's ability to complete construction projects. Underwriters may ask you for several financial and business documents to ensure that you have adequate resources for the project. Ask the underwriter or your bond producer for names and contact information of qualified professionals if you need help in completing the requested documents.
Provide any necessary documents requested by the underwriter. For example, you may need to use an accountant to make a balance sheet, an expense schedule and other financial statements. The underwriter may also ask about your company's business plan, organization, key employees and financial results of past or current construction projects. Provide all documents and answer all questions of the underwriter. Provide reference letters from previous clients, employers, or business associates to increase your chance of obtaining a bond.
Sign the contract to get a construction bond. You may have to agree to pay back the surety company out of your own pocket in the event that you default on the construction project. Companies typically require such an agreement for extra assurances that you will complete the project. You also have to pay a fee to get the bond. The surety companies usually charge from about .5 to 2 per cent of the bond amount.
Tips
New and small construction companies can increase the chance of obtaining a surety bond by working with the Small Business Administration. The SBA guarantees some bonds through the Surety Bond Guarantee Programs. You can find all the application forms online (see Resources). Contact agents first and find a participating bonding company if you wish to apply for this program.
Warning
Companies may cancel the bond agreement under certain circumstances. Always abide by the contract with the surety company and provide any future documentation to ensure that you maintain the bond.
Cite this Article
Choose Citation Style
Boyd, Jimmy. "How Do I Bond My Construction Company?" Bizfluent, https://bizfluent.com/how-6129416-do-bond-construction-company-.html. 26 September 2017.
Boyd, Jimmy. (2017, September 26). How Do I Bond My Construction Company? Bizfluent. Retrieved from https://bizfluent.com/how-6129416-do-bond-construction-company-.html
Boyd, Jimmy. "How Do I Bond My Construction Company?" last modified September 26, 2017. https://bizfluent.com/how-6129416-do-bond-construction-company-.html
Note: Depending on which text editor you're pasting into, you might have to add the italics to the site name.