Definition of Staff Augmentation
by Daniella Lauren; Updated September 26, 2017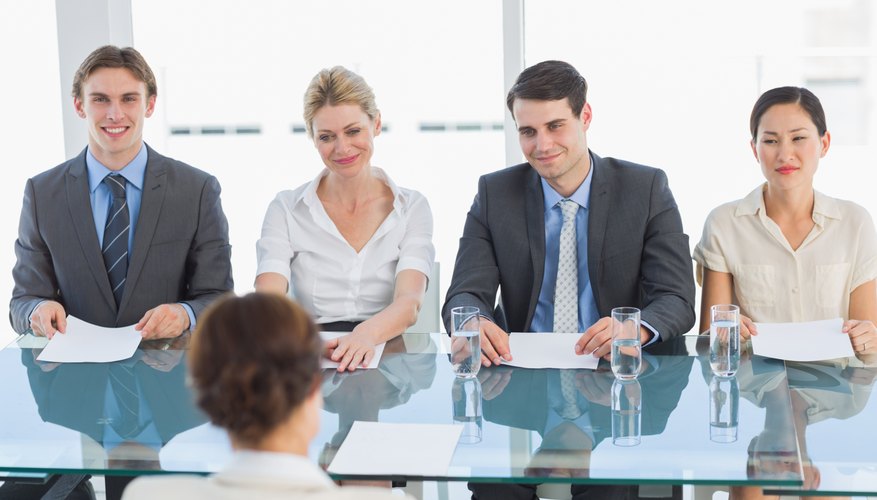 Business owners and managers may need to think creatively when filling employment needs. It isn't always feasible to hire new employees and there may be times when you need a different solution. Staff augmentation could help you to increase staffing numbers when you need to without making permanent hires.
Definition of Staff Augmentation
Staff augmentation is a practice that uses temporary workers to fill short-term positions or that outsources work to other companies. Employing temporary workers allows you to avoid the hiring process and the burdens of additional payroll duties. Outsourcing lets you take advantage of a subcontractor set up to perform certain tasks or activities.
Staff Augmentation and Expansion
Companies may decide to use a staff augmentation plan to avoid expanding their current operations. If you choose to hire more employees, you will incur costs for the floor space needed for these individuals to work and complete projects. You'll also have increased salary and benefits costs.
Overseas Staff Augmentation
Large organizations may outsource or use staff augmentation that involves foreign countries, where labor is often cheaper than in the United States. Foreign labor markets often have experienced workers available and favorable laws for completing projects.
Photo Credits
Wavebreakmedia Ltd/Wavebreak Media/Getty Images