Comstock Images/Comstock/Getty Images
The structure of a construction company depends on the size of the business. Property development companies and large construction companies will have a much larger management and organizational team while smaller companies will settle for a small management group, sometimes consisting of one member: the manager.
Management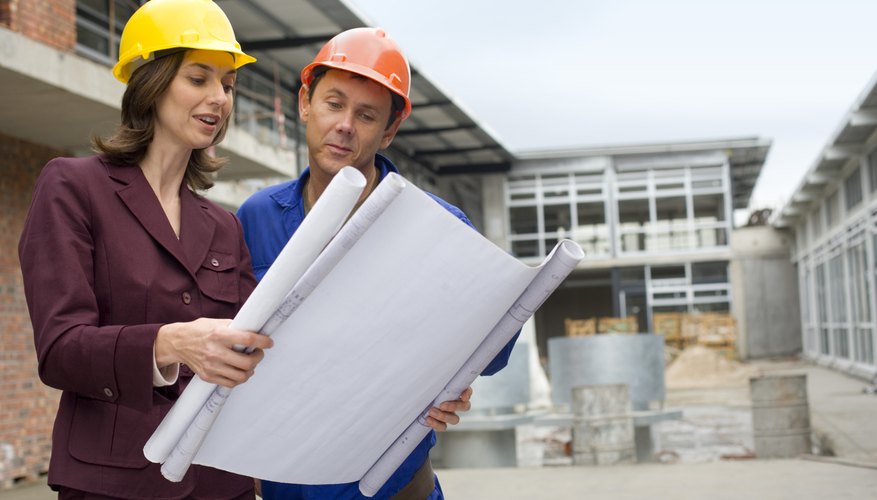 Jupiterimages/Pixland/Getty Images
The management team is on top of the hierarchy, and includes the board of directors and chairperson (if applicable), the managing director and the directors of the technical and administrative teams within the company.
Project Management and Adminstration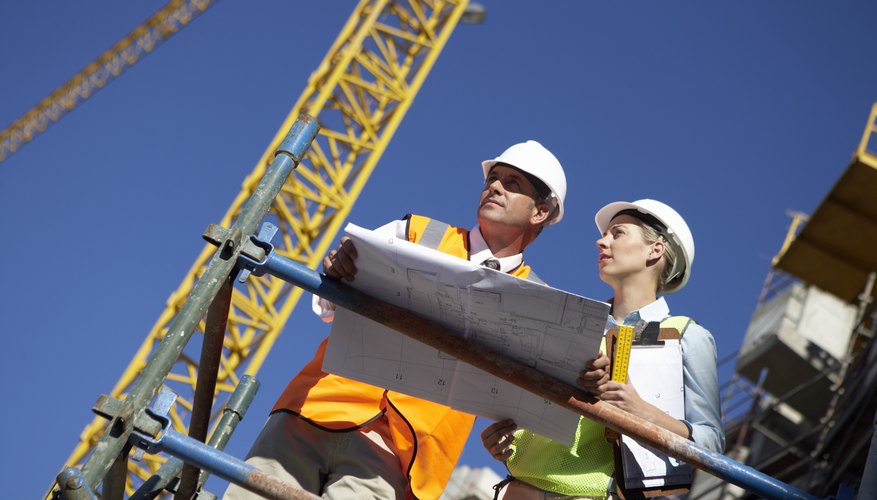 Digital Vision./Digital Vision/Getty Images
Next in line are the project and site managers, and the administrative team, human resources included. Some companies will have a sales department and customer-relations officers in addition to a design team that will look after planning and structural engineering.
Supervisors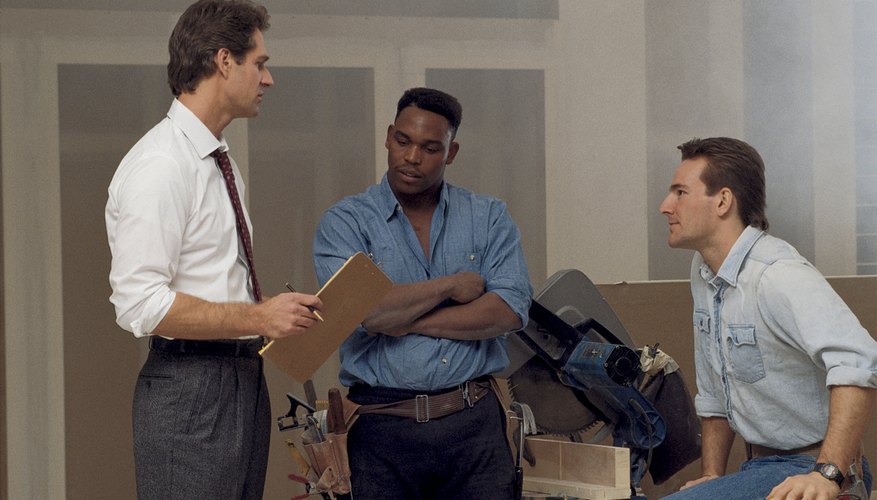 Comstock/Comstock/Getty Images
While most companies will hire the majority of the workforce just before the start of a building project, they will keep a group of qualified trade workers in employment as supervisors (gaffers). Supervisors will either manage their particular group of trade workers, such as bricklayers, ground worker, carpenters etc., or they will direct a group of mixed trades within a site-specific project, such as foundation laying and window fitting.
Construction Trade Workforce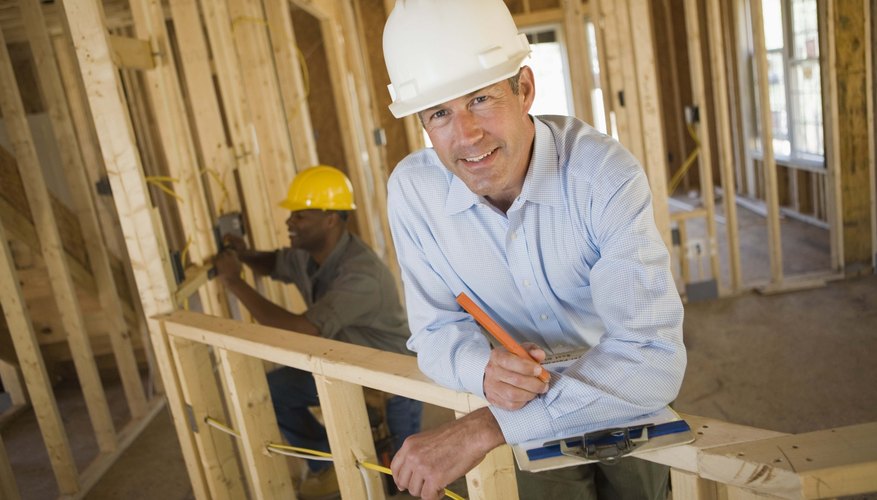 Jupiterimages/Comstock/Getty Images
A small group of trade workers or laborers are usually kept on a company's books for maintenance or repair jobs of previous projects. The size of the group of regulars depends on the size of the company, but smaller companies are often more dependent on a regular workforce as they are more likely to take on projects on short notice.
Comstock Images/Comstock/Getty Images