What Is the Meaning of Safety in the Workplace?
by Melvin Richardson; Updated September 26, 2017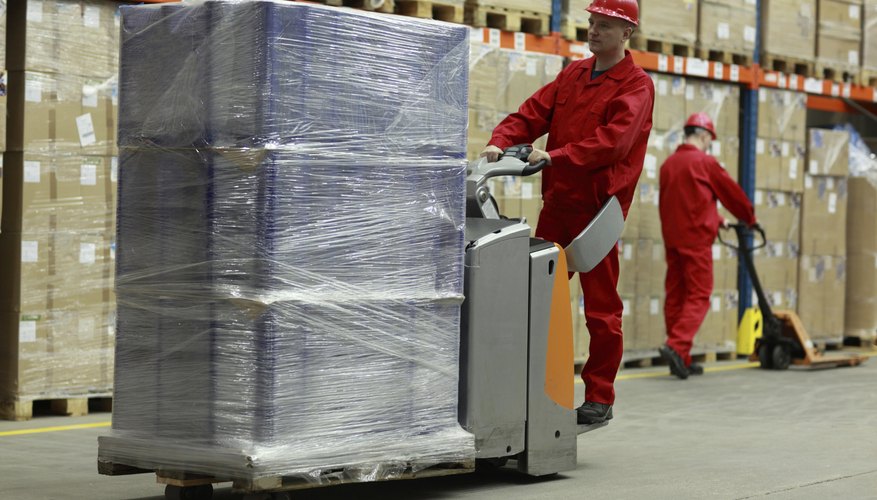 Safety in the workplace means having an environment free from injury and hazards. Instituting proper procedures and ensuring a safe environment will allow employees to work without worrying about their safety.
Total Involvement
To have a safe workplace, everyone within a company must be involved. Employees can be encouraged to review their work areas to ensure no hazards are present. Hazards that they cannot remove or repair should be reported to management.
Written Policy
Management should distribute a document that explains all the policies and procedures that need to be observed if a workplace is to be kept safe. This will help reduce hazards and the injuries associated with non-compliance.
Safety Equipment
Instruct workers about the importance of wearing safety equipment such as goggles, hard hats, gloves and face shields when performing their duties. Workers should be told not to explore work areas without the proper safety equipment.
Awareness
Encourage workers to be aware of strangers entering the building. Some people will enter a facility or building to steal and vandalize the premises. Strangers can pose a threat to employees.
Safety Meeting
Have a safety meeting that covers all the safety procedures and processes. Give employees a chance to present their suggestions about curing workplace hazards and dangers.
Photo Credits
endopack/iStock/Getty Images