Definition of Organization Planning
by Shoaib Khan; Updated September 26, 2017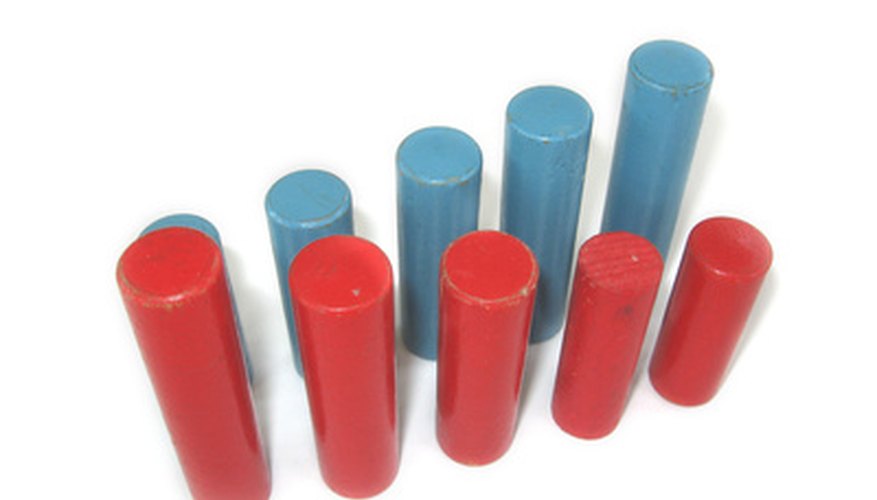 According to BusinessDictionary.com, organizational planning is the "process of identifying an organization's immediate and long-term objectives, and formulating and monitoring specific strategies to achieve them." Organizational planning, a critical component of business management, entails creating strategies, improving processes, assessing training requirements and preparing to cope with change. Apart from the basic functions, organizational planning also places emphasis on staffing, employee morale and resource allocation. The process of transforming defined organizational goals into targeted strategies and tactics is achieved by considering several independent aspects of business.
Strategic Planning
Managers' actions are directly influenced by the broader framework of strategic goals that are aligned with the long-term objectives of an organization. Strategic planning, as a part of organizational planning, is imperative for timely decision making and for setting the course required to achieve set objectives. Strategic planning entails clear articulation of mission and vision, analysis and assessment of scope for improvement and opportunities, examination of barriers and determination of changes needed to align the current direction of the organization with strategic direction.
Organizational Climate
Another aspect of organizational planning is climate in which the organization is operating. Managers can gain valuable insight on organizational climate by learning about employee perceptions on a range of issues. Studying the climate helps in effective organizational planning because insightful managers are able to create high-performance teams for different departmental operations, identify strengths that can be better utilized, monitor satisfaction levels and predict trends. In general, understanding the climate better enables managers to identify specific strengths and address shortcomings.
Process Streamlining
Federal Occupational Health (FOH) defines a process as "a set series of tasks performed in order to attain some end result." All aspects of an organization's operations are bound by prescribed rules and processes, from recruiting to manufacturing. Over time, these processes may become inefficient due to changing trends or improvements in technology. Organization planning aims to eliminate redundancies in processes and make systems more efficient by inhibiting factors that are cumbersome, unnecessary and irrelevant to a process. Process streamlining improves quality, performance, efficiency and service by controlling those activities that do not add value. Organizational planning addresses inefficient processes and implements developments.
Training
Training is an important activity for human resource development. Incorrect assessments of training requirements are costly to an organization, in terms of time and money. Organizational planning strives to identify training needs to maximize ROI (return on investment), by allowing training scopes to the right people at the right levels within an organization. An effective analysis of training needs happens when the planned training is relevant for both short-term and long-term goals, the training makes a positive impact on skill levels and performance, and when training is provided to employees based on experience and expertise.
Change
Coping with change is another facet of business that effective organizational planning addresses. Employees in a changing environment may become discouraged and inefficient due to fear about the future. Planning takes into account the effects of change and strives to motivate employees and boost morale to maintain performance levels. When managing employees, preparedness and the ability to cope is vital in developing workers with the right set of behavior and skills, to sustain in a period of change and uncertainty.
Cite this Article
Choose Citation Style
Khan, Shoaib. "Definition of Organization Planning." Bizfluent, https://bizfluent.com/about-7239429-definition-organization-planning.html. 26 September 2017.
Khan, Shoaib. (2017, September 26). Definition of Organization Planning. Bizfluent. Retrieved from https://bizfluent.com/about-7239429-definition-organization-planning.html
Khan, Shoaib. "Definition of Organization Planning" last modified September 26, 2017. https://bizfluent.com/about-7239429-definition-organization-planning.html
Note: Depending on which text editor you're pasting into, you might have to add the italics to the site name.