large jet aircraft on landing approach image by Steve Mann from
Fotolia.com
Airline organization structure depends on the size of the airline and whether it's a publicly-traded company. Those that sell shares of stock all feature common organizational characteristics. In general, large airlines push workload responsibilities and accountability down to various departments. These often go by names such as flight operations and maintenance, for example. Usually, an airline manages everything through a board of directors and a chief executive officer.
Hub Systems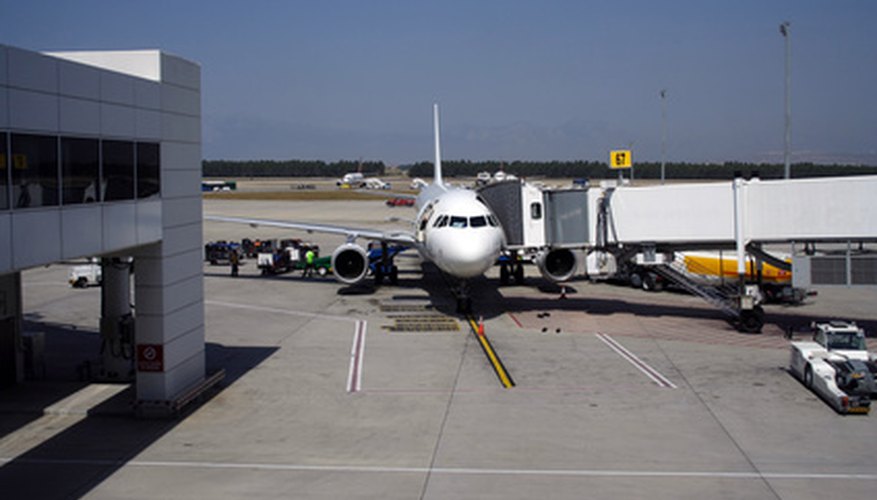 airplane loading image by Sergey Mostovoy from
Fotolia.com
A large commercial airline is a complex entity. U.S. airlines often feature operations at hub airports that are fed by flights from hundreds of smaller stations. These stations send passengers to those hubs. Once there, passengers then go on to other destinations on other flights. The typical commercial airline flies millions of passengers per year to points all over the globe.
Airline Senior Executive Leadership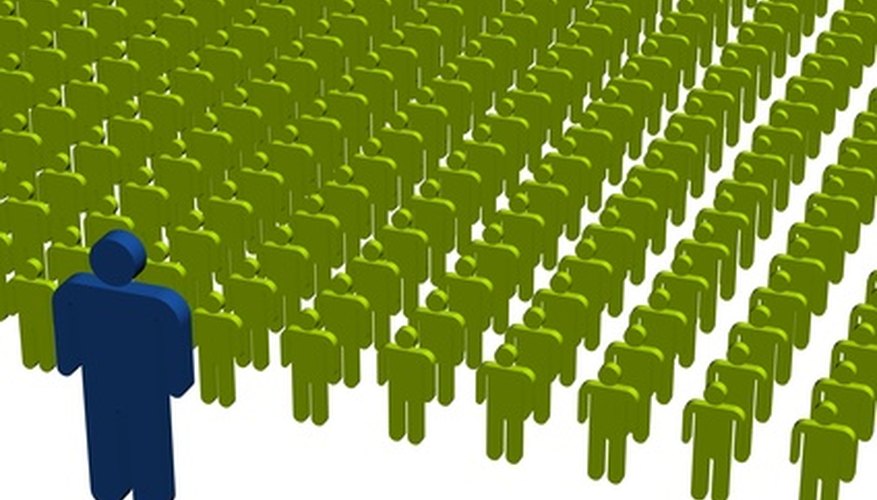 male leadership image by Daniel Wiedemann from
Fotolia.com
Most commercial airlines feature a chief executive officer (CEO) who oversees the operations of the company. A board of directors, with a chairman, usually meets regularly with the CEO and his subordinates. The CEO often has a chief financial officer (CFO) and a chief operating officer (COO) to assist him. Working beneath this trio are executive vice presidents (EVPs). These EVPs oversee broad-based organizations such as airline operations and flight operations.
Chain of Command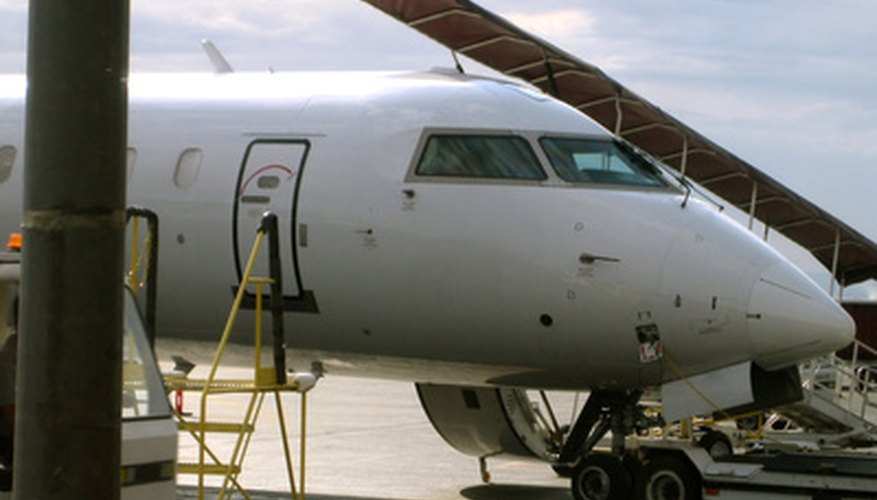 airline related image by Albert Lozano from
Fotolia.com
Broad-based airline organizations divide responsibilities up among a number of less broad-based departments. They do this because aspects of an airline can be complex and technical. Examples of such complexity include flight operations and aircraft maintenance activities. An airline is also highly regulated by the federal government. Airlines usually manage it all by pushing accountability down to front-line managers. This is done through EVPs, senior vice presidents, vice presidents and so on down to the manager.
Front-Line Operations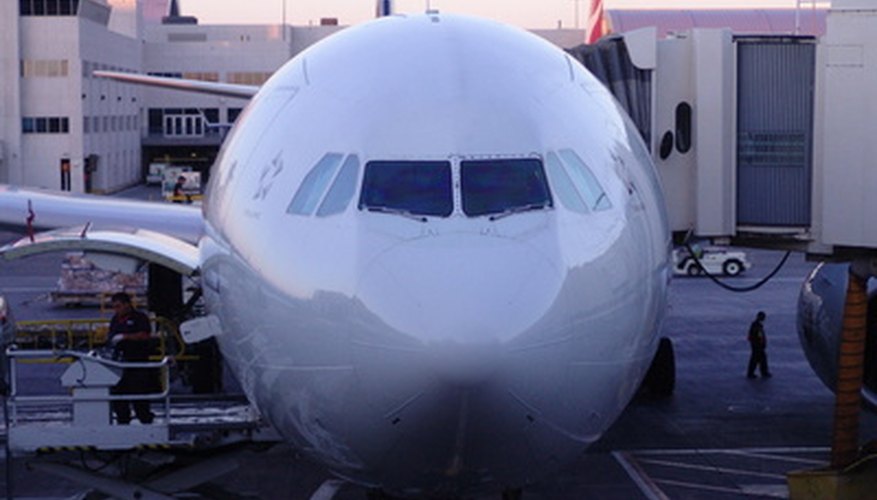 Most commercial airlines maintain control over daily operations through front-line managers and their subordinate supervisors. These supervisors oversee small groups of rank-and-file employees while managers may be responsible for several or more supervisors. You can trace a line, then, from the most junior employee loading an airplane right up to the CEO. As with almost any large organization, strategic business activities turn into tactical business activities the farther one moves down from the CEO.
Teamwork
Abstract Colorful circles diagram image by Stasys Eidiejus from
Fotolia.com
Most commercial airlines feature a classic top-down organizational structure on paper. Many operations within an airline, though, count on the success of other operations within that same airline. A pilot won't be able to fly without enough flight attendants, for example. Because of this, it isn't unusual to see a manager or director from one operational unit work directly with a manager from another. In fact, they do this regularly to solve many different daily operational issues.
large jet aircraft on landing approach image by Steve Mann from Fotolia.com