The Role of Accounting Management in Decision Making
by Jennifer VanBaren; Updated September 26, 2017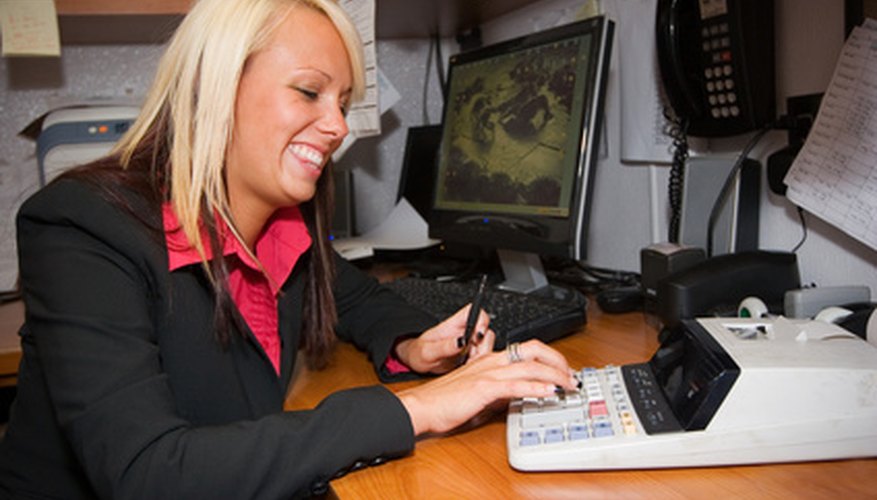 Accounting is typically divided between two main types: financial accounting and managerial accounting. Financial accounting is concerned with providing financial information to investors, stockholders and outside sources. Managerial accounting is concerned with analyzing financial information and making informed decisions internally for the business.
Information
Accounting management is usually referred to as managerial accounting or cost accounting. The main role of accounting managers is to analyze the financial information of a company and to make future decisions for the company. All the decisions accounting managers make are for internal company use only. The information they provide is not given to outside sources at all; it is strictly for upper-level management and owners of the company. The information they provide is used only to increase a company's profitability.
Revenues
One of the main roles of accounting managers is to study the revenues of a company. Studying the revenues consists of examining all sources of revenues and looking for ways to increase them. Accounting managers try to make decisions the company can implement that will increase overall revenues. This includes ways of increasing sales and other ways of increasing revenues such as renting out extra space.
Expenses
Expenses in a business need to be controlled and monitored. One way a company increases profitability is by eliminating or decreasing unnecessary expenses. Management accountants examine all expenses and look for ways to decrease them. Often this involves cost accounting, which is a process of calculating production costs of goods, and finding the most efficient way of making them and the most efficient quantity they should make at a time.
Decisions
With the revenues and expenses analyzed, accounting managers determine what parts of the company are working well and what needs to be changed. This is where the managers make decisions and they give this information to those above them who will implement the ideas they have.
Budgets and Forecasting
Another role of accounting managers is determining a budget and forecasting future plans and goals. With the information they've analyzed, part of their job is to create a realistic budget for the company to follow. They also forecast future ideas for increased growth within the company.