Retail Management Information Systems
by Tara Duggan; Updated September 26, 2017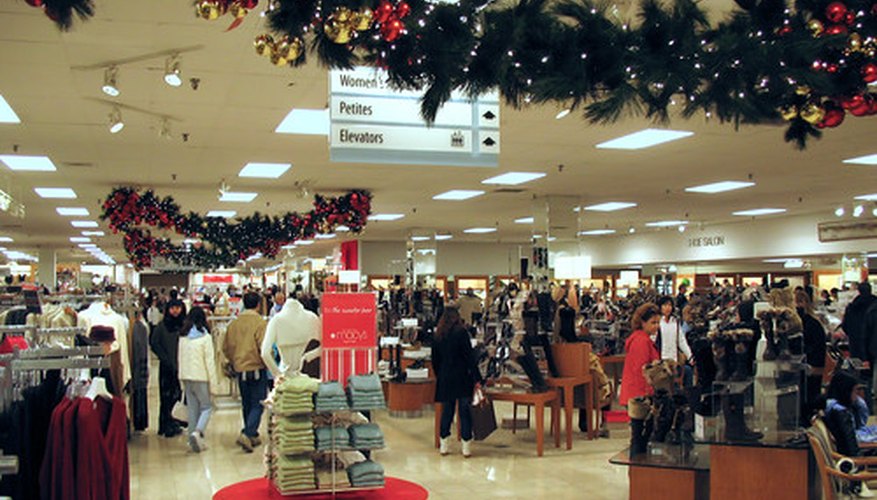 Retail management involves running a store where merchandise is sold. Retail management information systems include the use of hardware, software and procedures to manage activities such as planning, inventory control, financial management, logistics and point of sale transactions. Use a retail management information system in your business when you need to manage your store, finances and inventory from one office.
Features
Retail management information systems support distributed stores by linking them. By allowing the instant exchange of information, store managers can stay in contact to more effectively control profits for the whole company. The system should support product management. It should also enable detailed analysis of customer data. A flexible system allows managers to set prices for variable time periods based on the store location. To meet the needs of sales and inventory managers, retail management information systems include a mobile user interface.
Function
Supporting the basic functions of procurement, storage and delivery, a retail management information system allows a manager to manage customers, inventory, suppliers and product sales. The system allows you to track purchase orders and update inventory records dynamically. You can analyze cash, check and credit card transactions to reconcile information. Improve efficiency by examining overage and shortages to reveal trends that can be rectified.
Types
Retail management information systems can be customized for each industry, including, for example, fashion, department store, supermarket, furniture or prescription drugs. Some systems support multiple languages, currencies, tax systems and cost structures. In addition, some retail management information systems can support different business models such as franchise, consignment, direct sales or online.
Benefits
Integration between payments, inventory and transactions improves operations and reduces costs by preventing duplicate entries. By tracking inventory effectively you can more quickly respond to customer requests. By being able to respond expediently you can also improve service, expand your customer base and increase profits. Accessing data easily allows you to identify opportunities to improve waste reduction, recycling materials and choosing environmentally friendly packaging. These strategies enable a profitable business. System safeguards ensure adherence to legal restrictions on pricing, promotion and other policies.
Considerations
Exploit your databases and utilize sophisticated data mining techniques to identify new customers and personalize their service. Avoid overstocking by analyzing customer behavior to predict sales and the market need. Retail management information systems are an essential tool for managers in a complex, dynamic global marketplace.
References
Management Information Systems; James A. O'Brien; 2003
Retail Information Systems Based on SAP Products; Jörg Becker, Wolfgang Uhr, Oliver Vering; 2001