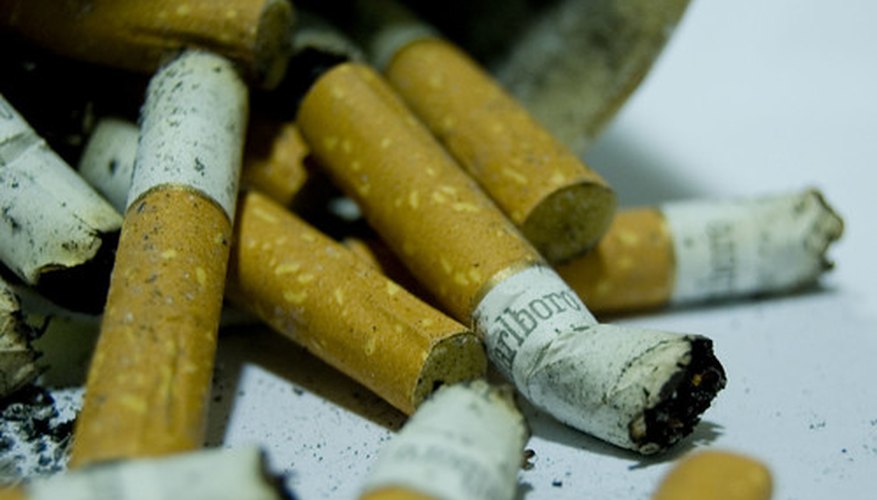 As of 2009, the federal excise tax on a pack of cigarettes is $1.01. This tax money goes to fund the State Children's Health Insurance Program (SCHIP). The U.S. Department of Health and Human Services administers the SCHIP. The U.S. Congress created the program in 1997 to expand health care coverage to uninsured children whose families are ineligible for Medicaid. Congress twice tried to expand the program unsuccessfully. In January 2009, Congress successfully expanded the program, which essentially doubled the tax on a pack of cigarettes. State and local governments also levy taxes on cigarettes for various purposes.
Legislative History
H.R. 2015, or SCHIP, passed as part of the Balanced Budget Act of 1997 with 270 to 162 votes in the House, and it passed unanimously in the Senate. Several organizations, including the Children's Defense Fund and Girl Scouts of the U.S.A. put pressure on Congress to pass the legislation through various lobbying and public relations efforts. A cigarette tax of $0.39 per pack helped finance the program.
First Attempt at Expansion
In 2007, Congress sought to expand the program to cover about 4 million more uninsured children by 2012. Then-President Bush vetoed the bill. Congress tried to override the president's veto but fell short by 13 votes.
Second Attempt at Expansion
Shortly after the first attempt in 2007, Congress passed a similar bill attempting to expand the program. Then-President Bush again vetoed the bill. In January 2008, the House tried to override the president's veto again but similarly fell short.
Expansion
After the election of President Barack Obama, Congress tried a third time to expand the program to cover 4 million more uninsured children. The bill passed, and President Obama signed the bill on February 4, 2009. The bill provided for a $0.62 raise in taxes per pack of cigarettes. This expansion brought the total cigarette tax to $1.01 per pack.
State Cigarette Taxes
State and local governments also impose taxes on cigarettes. Rhode Island levies the highest tax on cigarettes at $3.46 per pack as of 2009. South Carolina, on the other hand, charges the lowest tax on cigarettes in the United States at $ 0.07 per pack as of 2009. $1.18 per pack is the median rate for all 50 states plus the District of Columbia. States have often increased taxes on cigarettes in an attempt to generate revenue to help reduce budget deficits. States use the money on anything from roads, education and health care to prisons or other infrastructure projects.
References
Resources
Writer Bio
An attorney and founder of ScrofanoLaw, a general practice law firm in Washington, D.C., Joseph Scrofano has been writing on legal issues since 2008. He holds a Juris Doctor from the Washington College of Law, a Bachelor of Arts with special honors from the University of Texas and a master's degree in international affairs from American University's School of International Service.