What Is the Role of Management Accounting?
by Joseph DeBenedetti; Updated September 26, 2017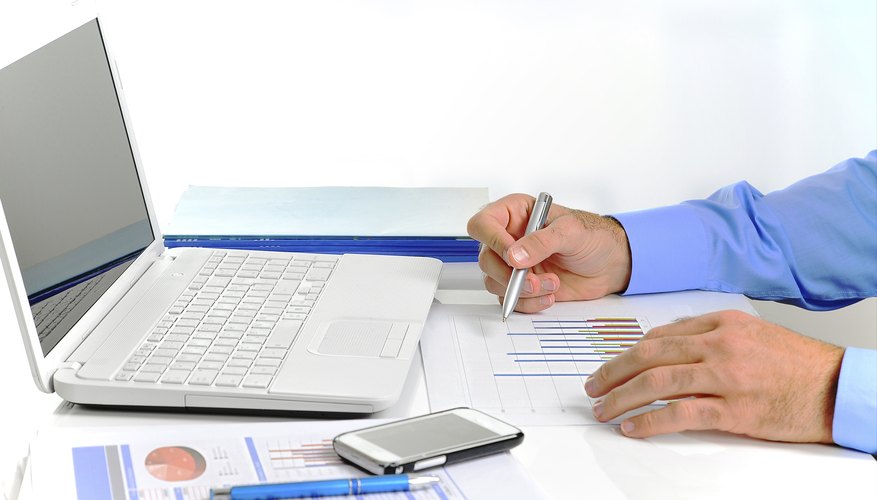 Although financial accounting is important, it doesn't give business owners and leaders a complete set of tools with which to manage their business. Managerial accounting techniques make it easier to formulate financial strategies, explain the financial consequences of business decisions, monitor expenses and maintain profit margins. Hence, the role of management accounting and management accountants is one that influences all aspects of a company's operations.
Formulate Financial Strategies
Management accountants can formulate financial strategies using sales forecasts, budgets and job-costing techniques, among other managerial accounting tools. They also can incorporate data from a company's financial statements to develop strategies that enhance gross income, net profit and earnings per share. Whether it's formulating a plan to purchase capital equipment or reduce operating costs to ensure the continued viability of a business, management accountants serve a vital role in formulating effective financial strategies.
Explain Financial Consequences of Decisions
If senior leaders adjust their company's capital structure, management accountants can explain the ramifications of adding additional debt or equity financing. This is true of other decisions, such as merging with other companies, opening new operating facilities or laying off large numbers of employees. They can explain how decisions impact budgets and financial statements, illustrating how decisions change a company's profit or loss for a given period of time. While some business decisions may sound good, it's only when digging into the numbers that a company finds whether they truly add up or not.
Monitor Expenses
Management accountants can create static, flexible or rolling budgets, along with other types of reports that allow senior leaders and department heads to monitor expenses. This is important, because operating expenses have a direct impact on bottom-line profit. Management accountants can select the optimal budgeting technique, given the specific needs of their stakeholders, and help their company run as cost-effectively as possible. They also can create ad-hoc reports that make it easier for their stakeholders to understand the nature of the expenses their department or organization incur.
Maintain Profitability
There are many tools management accountants can use to keep their businesses profitable, including performing a break-even analysis. With this type of analysis, the accountants weigh sales against variable and fixed costs to determine the point at which a company breaks even. Knowing this point will help management determine production levels, sales objectives and overhead costs, among other points impacting profitability. Also, management accountants can examine direct and indirect manufacturing costs, helping to optimize a company's cost structure..
Photo Credits
Drazen_/iStock/Getty Images