What Is the Role of a Financial Intermediary?
by A. Renee Hutcherson; Updated September 26, 2017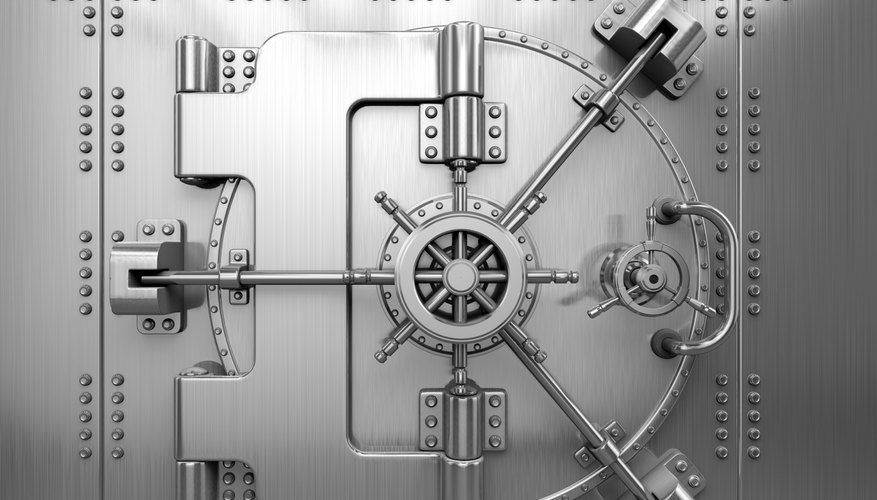 Running a business requires numerous monetary transactions, often on a daily basis. These range from paying vendors and collecting debts to investing profits. Individuals also conduct financial transactions by making deposits, paying bills or buying stocks. Financial intermediaries assist businesses and individuals with these processes.
Asset Storage
Banks are financial intermediaries that provide storage for cash as well as other assets such as precious metals. Banks are ideal for asset storage because they offer protection you might not find in other places. The Federal Deposit Insurance Corporation insures deposits in banks and thrifts for up to $250,000 per depositor, per insured bank, in the event that the bank fails. Many banks provide easy access to assets by issuing checks, debit cards, deposit slips and credit cards. They also provide access to records of payments, deposits and withdrawals, assisting businesses and individuals alike with recordkeeping.
Providing Loans
Financial intermediaries such as banks and credit unions may provide loans that help customers purchase buildings, automobiles, machinery and other items. Since some loans involve large amounts of money, banks fund them by pooling resources from the businesses and individuals that hold savings accounts. The loan process usually requires screening an individual or business for creditworthiness. The results of this screening may lead to higher interest rates and lower loan packages, depending on the applicant. Financial intermediaries profit from loans through the interest they charge on the loans.
Investments
Investment banks, brokerages and mutual funds are financial intermediaries that are set up to help clients increase assets through investments. These financial intermediaries use their experience and resources to help clients reduce risk and maximize returns. Along with trading and maintaining investments, many financial intermediaries provide investment and financial advice to their customers. Many offer 24-hour access to investment activity through online resources.
Considerations
Depending on the economic climate, financial intermediaries may place heavier restrictions and requirements on processes such as lending and investing. Therefore, it is important to perform research on intermediaries such as banks, credit unions and investment firms to understand your rights and responsibilities. Research also helps you determine if financial intermediaries are able to meet your needs. In addition, obtaining information helps reduce the possibility of unexpected fees or overly risky investments.
Photo Credits
Alexander Shirokov/iStock/Getty Images