The Best Way to Erase Wet Erase Boards
by Bonnie Conrad; Updated September 26, 2017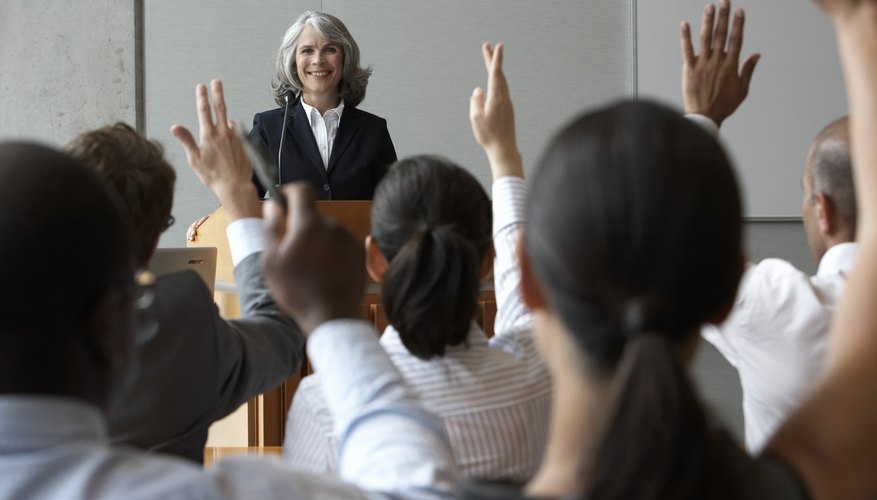 Putting up a whiteboard in your home or office is an excellent way to communicate and make sure that everyone stays on the same page. The whole idea behind a wet erase board is that you can change the messages whenever you wish, but it is important to know how to clean the board properly.
Use the Right Markers
Proper wet erase board cleaning begins long before you write your first message on the board. In order to make sure your wet erase board will really be erased properly, it is important to use only markers designed specifically for those types of boards. There are special markers designed for dry erase boards, and they should never be used on a wet erase board. Sharpies and magic markers should also be avoided, since they are designed to be permanent.
Applying the Cleaner
In order to clean the wet erase board, it is important to apply the cleaner and let it sit for at least 20 to 30 seconds. This will give the cleaner time to soak into the ink on the board and begin to loosen it. After the cleaning solution has sat on the board for 20 to 30 seconds, you can use a clean dry cloth to wipe it away. Keep in mind that it may take several passes before all of the ink has been removed.
The Right Cleaners
There are a number of cleaning solutions designed specifically for wet erase boards, and it is a good idea to buy a bottle of cleaning solution when you purchase your board. But if you do not have access to that specialized cleaner, you can use a number of household items to remove your old messages and get the board ready for new communication.
Simple rubbing alcohol can be remarkably effective at removing old ink from wet erase boards. Just be sure to let the solution sit on the board for 20 to 30 seconds before wiping it away. And be sure that the room is well ventilated--the rubbing alcohol will give off some unpleasant fumes. Acetone and nail polish remover can also be used in a pinch, but these solutions will give off some unpleasant fumes, as well.
References
Photo Credits
Noel Hendrickson/Photodisc/Getty Images