SAE Project Examples
by Sam Grover; Updated September 26, 2017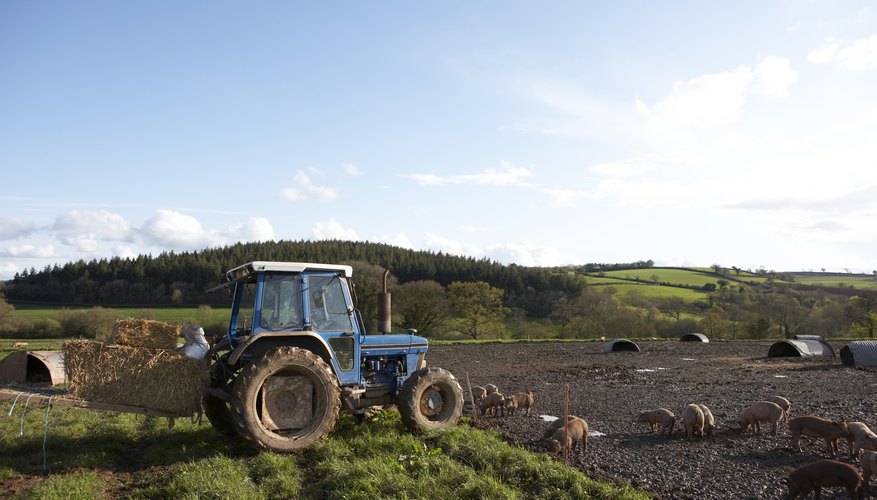 Whatever your interest in agriculture, there is a Supervised Agricultural Experience (SAE) for you. An SAE is a key component of agricultural education. While working on an SAE project, students learn to apply the concepts and principles taught in their agriculture classes to real problems and scenarios. Students choose an SAE in one of four areas: the big picture of agriculture, research and analysis, ownership and entrepreneurship or working for a business either for pay or experience. A little research will reveal a tremendous number of SAEs to fit with your interests and aspirations.
Business
Agribusiness is big business. To gain exposure to the business of agriculture, you could do agricultural consulting for a local news provider, like a school or university newspaper, providing much-needed expertise on the agriculture industry. You could create a small business that works directly with agriculture, acting as an intermediary for day labor hire, selling supplies or working as a custom feed salesperson. Essentially anything involved with agriculture can be bought and sold, and your project can capitalize on this fact.
Animal Science
You could also focus on the animal side of things. This involves finding a demand for an animal, raising that animal and selling it. For example, you could raise hogs, the price of which has stabilized as of 2010. In this case, you are approaching the agriculture business directly. You could also work with cattle on a farm or conduct research about wool processing or many other topics related to animal husbandry.
Crops
Find a crop that people want, grow it and sell it for a profit. Be creative. For example, you could grow organic crops, in demand among urban customers. Even if your plot of land is small, you can sell organic crops at such a markup that the small size of the plot becomes irrelevant. Follow the market, and make some money.
Horticulture
An often-neglected form of agricultural science is the business of horticulture--growing grass, flowers and shrubs for purely aesthetic reasons. You could conduct research about seed production or work for an established landscaper.You could start your own flower sales business, a landscaping business or an irrigation business.
Photo Credits
BananaStock/BananaStock/Getty Images