The Average Salary Made for a Car Designer for Ferrari
by Tracy Stefan; Updated September 26, 2017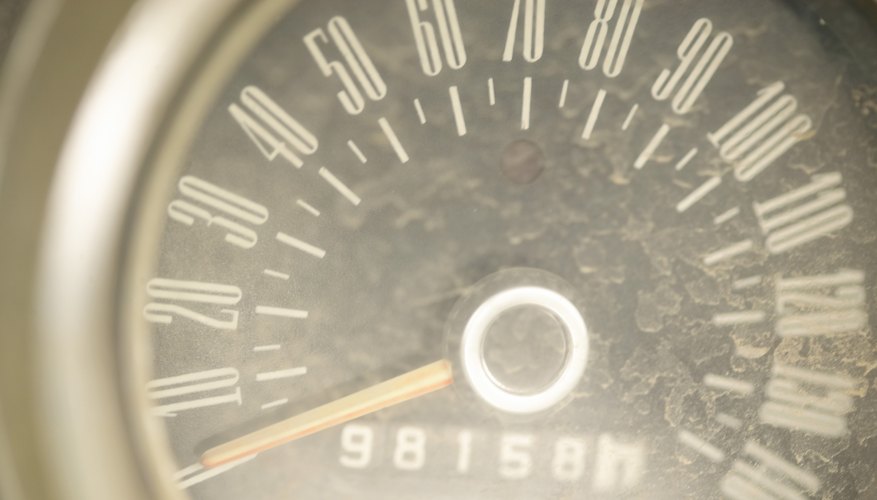 Enzo Ferrari founded his internationally acclaimed high-end racing and collectible car industry in Maranello, Italy, in 1943. Designers at Ferrari continued Enzo's legacy following his death in 1988. Flavio Manzoni is Ferrari's chief of design, as of 2010. The overall salary and employment level in the motor vehicle and parts manufacturing industry is expected to contract by 16 percent through 2018, according to the U.S. Bureau of Labor Statistics (BLS), as of 2008. However, the elite still demand limited-edition Ferraris. The salary of a Ferrari designer varies according to his skill and experience.
Elite Designer Salaries
Adrian Newey, chief of design at Red Bull Racing, earned a $10 million salary in 2006, according to a 2010 BBC News story. Ferrari offered Newey an undisclosed amount to join its design team in 2011, which he rejected, according to the BBC News. Internationally recognized designers like Newey who have an outstanding track-record of proven successes and decades of experience designing elite sports cars command a much higher-than-average salary than the industry standard.
Commercial and Industrial Designers
As of 2010, the national mean hourly wage for commercial and industrial designers was $29.76 and $61,890 annually, according to the BLS. The median hourly wage of commercial and industrial designers was $27.99, and the annual wage was $58,230, as of 2010. The top 10 percent earned an hourly mean wage of $45.32 and an annual mean wage of $94,270, as of 2010. Those in the 75th percentile earned $37.23 hourly and $77,430 annually, as of 2010. The bottom 25th percentile earned $20.73 hourly and $43,120 annually, and the lowest 10 percent earned $15.96 hourly and $33,190 annually, according to the BLS, as of 2010.
Mechanical Drafters
Car designers are also mechanical drafters whose technical drawings and plans are used by production and construction workers to build cars. As of 2010-2011, the earnings of mechanical drafters varies according to specialty, location and level of experience, reports the BLS. The median wages of mechanical drafters were $46,640 annually, as of 2008. The middle 50 percent earned an annual mean salary between $34,460 and $59,010. The highest 10 percent earned over $71,340, and the lowest 10 percent earned $29,390, as of 2008. The median annual wages for mechanical drafters in architectural, engineering and related services was $47,630.
Ferrari Salaries
The salaries of famous Ferrari designers, such as Frank Stephenson, Sergio Pininfarina, Walter de'Silva, Donato Coco, Miroslav Dimitrov and Flavio Manzoni are not publicly disclosed. Ferrari driver Michael Schumacher, for example, earned a $30 million salary in 1996, according to MSchumacher.com. Salaries for employees of Ferrari, including designers, are estimated to be much higher than average salaries in the standard automotive industries. Ferraris manufactured in 2010, like the Ferrari FF touring car, for example, retail for $300,000, according to "The Wall Street Journal." Everything associated with the Ferrari legacy, including the salaries of Ferrari designers, is considered exclusively high-end.
2016 Salary Information for Drafters
Drafters earned a median annual salary of $53,530 in 2016, according to the U.S. Bureau of Labor Statistics. On the low end, drafters earned a 25th percentile salary of $42,430, meaning 75 percent earned more than this amount. The 75th percentile salary is $67,020, meaning 25 percent earn more. In 2016, 207,700 people were employed in the U.S. as drafters.
Photo Credits
Hemera Technologies/AbleStock.com/Getty Images