What Is the Education & Training Required to Be a Nutritionist?
by Charlie Higgins; Updated September 26, 2017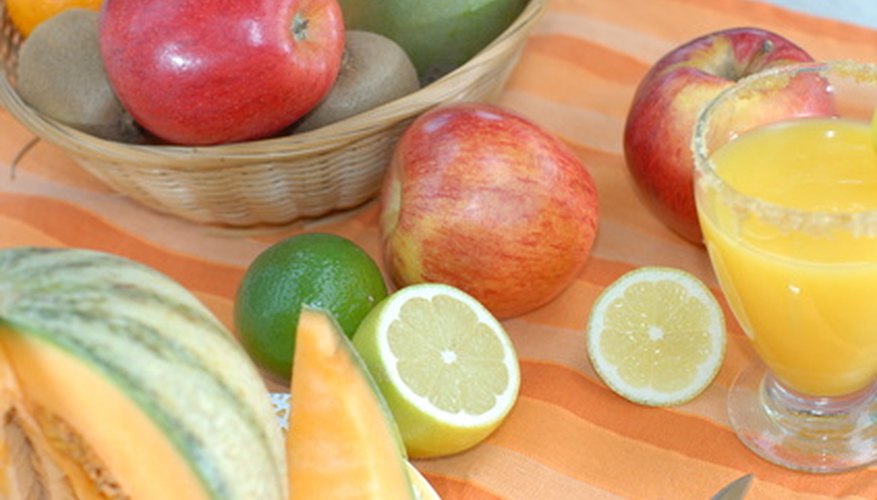 Nutritionists are healthcare professionals who promote healthy diets, advising people on how to eat right and take care of their bodies according to their particular health needs. Nutritionists may work in hospitals, nursing homes, schools and other similar institutions, helping direct the purchase, planning and preparation of meals to maximize nutritional benefits while staying within budget. Other nutritionists advise individuals who want to lose weight or have specific dietary needs. Nutritionists need formal education, training and certification to work in a professional setting.
Formal Education
An individual interested in becoming a nutritionist first needs to earn a bachelor's degree. Common undergraduate majors for future nutritionists include biology, chemistry, food service management, food and nutrition, public health and other related fields. Nutrition is a multidisciplinary field, and students should take a range of courses in areas like biology, physiology, microbiology, chemistry, nutrition, anatomy and institution management. The Bureau of Labor Statistics also recommends courses in psychology, sociology, economics, statistics, business, computer science and mathematics. Many positions in this field also require a master's degree, which typically requires an additional full year of advanced study and is specifically tailored to nutritionists.
Training
While in college or immediately after, aspiring nutritionists should participate in a training program offered by the American Dietetic Association, or ADA. These training programs usually take between six months and two years to complete, and include practical supervised experience. Students learn the fundamental facts about nutrition, such as how to eat a nutrient-rich diet and what to eat if you have a heart condition. They learn what foods contain what types of vitamins and nutrients, and how these things affect the body.
Certification
Most states require nutritionists to be certified to work in a professional environment. According to the Bureau of Labor Statistics, 33 states require licensure, 12 states require statutory certification and one requires registration. These laws determine who can work in what setting, and what his title can legally be. Most certificates and licenses require the candidate to pass a state-administered exam and provide documentation for the completion of necessary training courses or degrees. Most nutritionists have to take continuing education courses in order to maintain and renew their titles every couple of years. Check with your state's laws governing dietetics to find out what the licensing requirements are in your state.
Skills and Personal Qualities
In order to be successful, nutritionists need a certain set of skills and personal qualities. Like other healthcare professionals, they should live by example and demonstrate a lifelong commitment to promoting healthy habits in those around them. They should have excellent communications skills, both written and spoken. Many nutritionists publish articles or books on healthy diets, so being able to write both formally and informally is necessary. StateUniversity.com mentions aptitude for science, creativity, management skills, good health and strong interpersonal skills as other determining factors for success as a nutritionist.
2016 Salary Information for Dietitians and Nutritionists
Dietitians and nutritionists earned a median annual salary of $58,920 in 2016, according to the U.S. Bureau of Labor Statistics. On the low end, dietitians and nutritionists earned a 25th percentile salary of $47,200, meaning 75 percent earned more than this amount. The 75th percentile salary is $71,840, meaning 25 percent earn more. In 2016, 68,000 people were employed in the U.S. as dietitians and nutritionists.