How Much Money Do College Coaches Make?
by David Thyberg; Updated September 26, 2017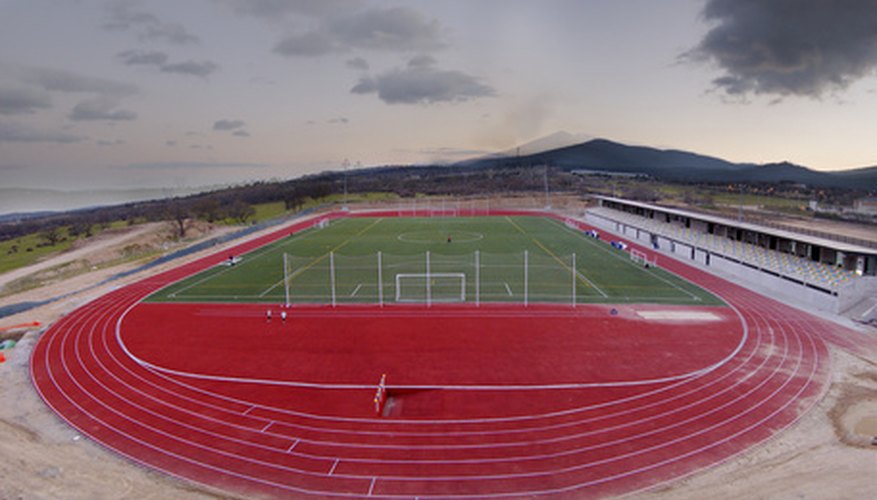 The National Collegiate Athletic Association, or NCAA, operates three separate divisions. Division I sports feature the best players and highest-paid coaches. Division I and II schools can offer athletic scholarships to players, while division III schools cannot. Division I programs attract elite players and coaches, garnering the most media exposure and financial support. Coaches at Division II and III schools often make a relatively comfortable living, but the biggest contracts go to the coaches at high-profile Division I schools, where nationally recognized athletic programs generate the most money.
Division I Football Coaches
Division I football sits at the center of the college sports spotlight. As such, Division I football coaches enjoy extremely lucrative compensation packages. The average annual salary of head coaches in Division I football is around $1.4 million, according to a 2010 article from the Knight Commission on Intercollegiate Athletics. Veteran coaches at top football programs make even more. A 2009 report by "USA Today" indicated that upwards of 25 head coaches in NCAA Division I football had salaries over $2 million. The highest-paid coaches earn double that amount, with Texas coach Mack Brown and Alabama coach Nick Saban leading the way in 2010 with salary packages worth over $5 million. In contrast, head football coaches at lesser-known Division I schools earned in the range of $200,000 to $400,000 for the 2010 season, according to the "USA Today" NSLI Coaches' Salary Database. Similarly, "CBS Moneywatch" notes that one in four assistant coaches in Division I football makes over $200,000 a year.
Division I Basketball Coaches
Division I men's basketball coaches average approximately $400,000 in salary, according to a 2009 "Fox News" article. However, Michael Sanserino of the "Pittsburgh Post Gazette" reports that as of 2011, most schools from the major athletic conferences pay at least $1 million to their head basketball coaches. The average salary of the 65 head coaches who advanced to the NCAA March Madness tournament in 2010 was roughly $1.3 million, according to the Knight Commission on Intercollegiate Athletics. A handful of standout coaches boast contracts worth between $2 million and $4 million annually. Several coaches fell into this category in 2010, including John Calipari of Kentucky and Kansas's Bill Self.
Other Division I Sports
Basketball and football may be the most popular and profitable collegiate sports, but salary inflation has also impacted the coaching ranks of lower-profile Division I sports. For instance, the Knight Commission on Intercollegiate Athletics mentions that five baseball coaches in the Southeastern Conference had salaries over $500,000 in 2010. Major conference schools tend to pay most of their head coaches at least double or triple what they pay their full-time professors. This means that even volleyball and soccer coaches are pulling in hefty six-figure salaries at bigger schools. Of course, some smaller Division I schools pay the coaches of fringe sports significantly less. For instance, Joshua Rhett Miller of Fox News reports that Division I tennis coaches average around $44,000 in annual wages, while gymnastics coaches average about $80,000.
Division II and III Coaches
Lower-tier coaches make far less than their Division I counterparts. Coaching salaries vary drastically in division II and III athletic programs. Some coaches at relatively prominent lower-division schools still hold six-figure contracts, but many have more modest incomes in the five-figure range. The U.S. Bureau of Labor Statistics estimates the average yearly earnings of low-profile college coaches to be around $40,000, as of 2008.
Photo Credits
stadium athletics in works image by photooiasson from Fotolia.com
Cite this Article
Choose Citation Style
Thyberg, David. "How Much Money Do College Coaches Make?" Bizfluent, https://bizfluent.com/info-7868819-much-do-college-coaches-make.html. 26 September 2017.
Thyberg, David. (2017, September 26). How Much Money Do College Coaches Make? Bizfluent. Retrieved from https://bizfluent.com/info-7868819-much-do-college-coaches-make.html
Thyberg, David. "How Much Money Do College Coaches Make?" last modified September 26, 2017. https://bizfluent.com/info-7868819-much-do-college-coaches-make.html
Note: Depending on which text editor you're pasting into, you might have to add the italics to the site name.