The Average Salary of a Safety Manager
by Rick Suttle; Updated September 26, 2017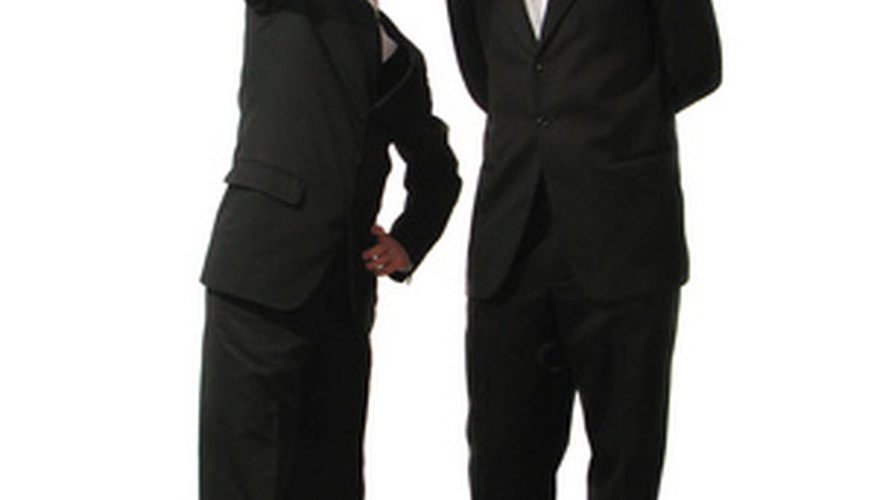 Safety managers usually develop and implement safety programs to keep workers safe in companies. When implementing safety programs, the safety manager may evaluate workers' tasks to prevent repetitive stress injuries, monitor the air quality for hazardous substances and institute rules for lifting various heavy objects. Safety managers are also responsible for hiring other safety employees, training them and conducting their performance evaluations. Most safety managers get paid salaries. However, safety managers can also earn bonuses and profit sharing.
Average Salary
The average salary range for a safety manager is between $48,793 and $77,341 per year. Coupled with either bonuses or profit sharing, the safety manager earns between $46,397 and $77,341 annually in total compensation. Comparatively, a list of 19 safety managers from various companies earn average salaries between $38,200 and $95,000 per year, according to Glassdoor.com. Moreover, all of the safety managers' salaries listed on Salarylist.com were between $29,000 and $100,000--with most in the $40,000 to $75,000 range.
Years of Experience
Like most managers or professionals, safety managers will usually make more as they gain experience. For example, safety managers with less than one year of experience earn salaries of $24,000 to $60,000 per year. Safety managers with five to nine years of experience earn between $47,959 and $69,594 per year. After 10 to 19 years in their field, safety managers earn $53,351 to $82,110 per year. Safety managers can presently expect to earn $65,396 to $95,408 annually once they have 20 or more years of experience.
Industry
A safety manager's salary can also vary by industry. Following are the annual salary ranges for safety managers by industry: transportation - $38,883 to $62,485; manufacturing and distribution - $39,298 to $68,666; construction - $45,475 to $79,857; food manufacturing - $49,072 to $71,216; shipping/warehousing/logistics/distribution - $48,734 to $71,619; trucking - $46,000 to $61,042; healthcare - $52,901 to $76,992.
Geographic Region
Safety managers earn more in certain states than others, often, but not always, because of cost of living adjustments. For example, safety managers can expect to make the most in states like Texas and New York. The average annual salary ranges for safety managers in Texas and New York are as follows: Texas - $50,477 to $86,347; New York - $53,462 to $83,323. Safety managers earn significantly lower annual salaries, on average, in Georgia and Illinois: Georgia - $40,700 to $63,157; Illinois - $53,462 to $82,323.
Photo Credits
builder and the project manager image by Dmitri MIkitenko from Fotolia.com