Good Questions to Ask in a Phone Interview
by Mary Jane; Updated September 26, 2017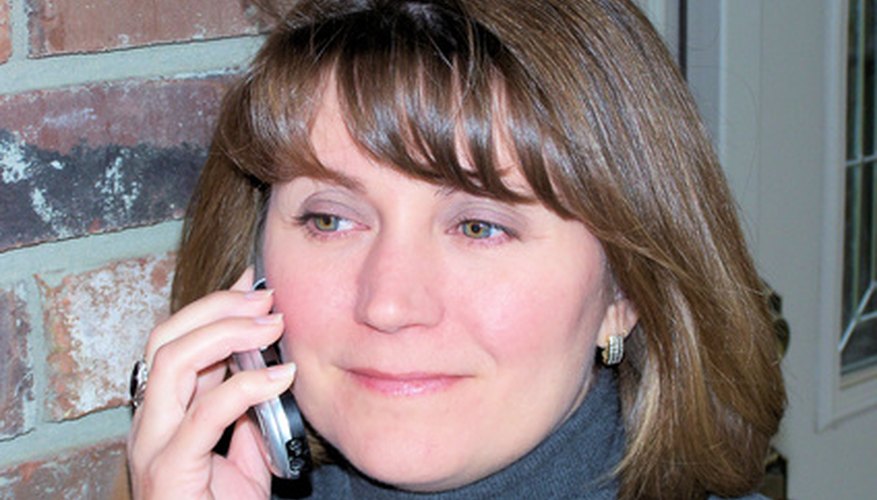 Phone interviews are often seen as preliminary interviews, also called the first round interviews. The interviewer will often contact the candidate and ask basic questions to determine whether the candidate is eliminated from the race or chosen for the second round. The questions asked by you, the employer, during the phone interview should target the candidate's skills and work experience.
Work and Academic Experience
To determine whether the candidate is qualified for the job, ask him to outline his previous work experience and academic degrees that qualify him for the job. If there are various degrees that can be beneficial for the job in question, ask the candidate to explain how the degree he holds will be beneficial for him in this job. The candidate should also outline any related work experience that shows he is capable of completing the job successfully and effectively.
Strengths and Weaknesses
Ask the candidate to outline her strengths and weaknesses. These are common questions in job interviews, but are also very beneficial, as they reveal how the candidate considers herself in terms of her strong sides and her weak qualities. If the candidate's weaknesses are qualities the company is looking for as strengths, this gives the interviewer a good idea about the candidate's skills for the given position.
Company Knowledge
Ask the candidate to tell you about the company to determine how much he actually knows. Some candidates will apply for a job at a business without knowing anything about it, simply because they are qualified for the position. Companies will likely hire people who know something about the business they are applying to.
Compared to Other Candidates
One of the tough questions a candidate might be asked by an employer is why the company should hire her compared to the other candidates interested in the position. Employers often ask this question to see if the candidates have any experience in selling themselves and their expertise. If the candidate has a list of qualities and skills that stand out, she might have a larger chance of progressing to the second interview phase compared to someone who is unsure of why the company should pick her versus another candidate
Be Prepared for Questions
When you are done asking the questions, the candidate may ask you questions to determine if the position and company has is the right fit for her as well. Examples of the questions you may encounter include giving a description of the position in question, a list of skills or expertise required for the job, a brief description of the learning curve required to get started and a list of things that will happen next in the hiring process.
Photo Credits
woman talking on cell phone / mobile phone image by Katrina Miller from Fotolia.com