Secretary vs. Administrative Assistant
by Kristen Hamlin; Updated September 26, 2017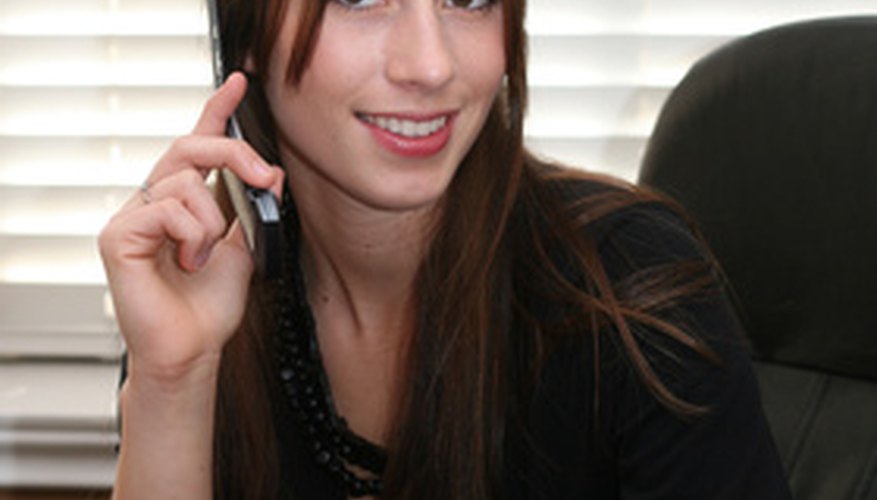 According to the Bureau of Labor Statistics, there are more than four million secretaries and administrative assistants in the United States. While the terms secretary and administrative assistant are often used interchangeably, in some companies there are some important distinctions between the two positions, including job duties, level of responsibility and the level of education and training required to perform the job.
Definition of Secretary
In general, a secretary is someone who strictly performs clerical and support tasks, such as typing, dictation, filing or photocopying. Secretaries also answer phones and deliver messages, sort and deliver mail and, in some companies, handle reception duties. Secretaries often take meeting minutes as well. In most cases, secretaries do not supervise staff or have the power to delegate tasks.
Definition of Administrative Assistant
Administrative assistants, in contrast to secretaries, generally have duties that extend beyond clerical functions. Administrative assistants often handle their employers' calendars, make travel arrangements, draft documents and possibly work with their boss and other employees on projects. They often manage the maintenance of office equipment and work with vendors to purchase supplies and negotiate prices and contracts. Administrative assistants at some companies may also supervise other clerical staff.
Education Requirements
While it is possible to land an entry-level secretarial position with a high school education, for more advanced administrative positions, such as executive secretaries or executive assistants, it is becoming increasing more important for candidates to have a college degree or significant work experience, as many administrative assistants work closely with executives on high-level projects. To work as a legal or medical secretary, you generally need to complete a specialized program to learn the terminology and procedures associated with the field.
Skill Requirements
Excellent computer, office equipment and typing skills are a requirement for both secretaries and administrative assistants. It is also important to have good communication and interpersonal skills, as both of these positions generally require interacting with the public and co-workers. Organization is also important for secretaries and administrative assistants, as their job is often focused on keeping others organized. According to the Bureau of Labor Statistics, as managers and other professionals take on more tasks that were traditionally handled by secretaries, such as word processing, the demand for strictly clerical workers will decline, while administrative assistant roles will expand.
Pay
In general, administrative assistants earn more than secretaries. According to the Bureau of Labor Statistics, the average salary for a secretary is $29,050 per year, as of 2008. Legal, medical and executive secretaries earn more, with some executive secretaries earning more than $50,000 per year. Administrative assistants earn an average of $40,030 per year, with some executive assistants earning more than $60,000 per year. Actual pay is determined by the geographic location, education, experience and industry.
2016 Salary Information for Secretaries and Administrative Assistants
Secretaries and administrative assistants earned a median annual salary of $38,730 in 2016, according to the U.S. Bureau of Labor Statistics. On the low end, secretaries and administrative assistants earned a 25th percentile salary of $30,500, meaning 75 percent earned more than this amount. The 75th percentile salary is $48,680, meaning 25 percent earn more. In 2016, 3,990,400 people were employed in the U.S. as secretaries and administrative assistants.