The Salary of Smog Technicians
by Laura Bramble; Updated September 26, 2017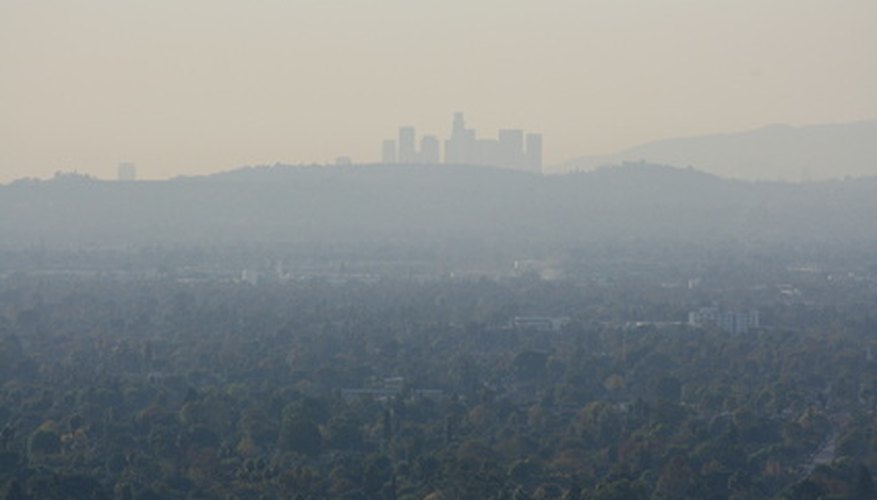 The state of California is one of the strictest states in the United States regarding air quality. Vehicle emissions are stringently regulated and fines are quickly leveled against any offenders. Nevada also has strong regulations regarding smog control. Smog technicians, or smog check technicians, are a major cog in the wheel of the state's attempts to reduce smog and increase air quality.
Function
Smog technicians assess, adjust and make repairs to the emission control systems of vehicles operated in the state of California and Nevada. There are different levels of certification for smog technicians that determine the degree of work they can perform and the areas in which they can operate. These technicians also have the ability to certify the emissions control systems of vehicles for adherence to California and Nevada vehicular emissions laws.
Salary
According to Simply Hired, the average annual salary in December 2010 for smog technicians was $37,000. However, those with auto mechanic experience or higher-level certification have the ability to earn more. Express Employment Professionals had a listing in December 2010 that paid from $20 to $26 per hour for someone with these advanced qualifications. Licensed smog tech interns, who cannot perform certifications, earn less.
Work Environment
Smog technicians work in auto garages, emissions testing centers, diagnostic facilities and auto repair centers. They operate vehicles in closed environments, which exposes them to higher amounts of vehicle exhaust. Most work full-time, but they may need to work some nights and weekends to best accommodate customers.
Qualifications
Smog technicians in California must first get their intern license by successfully completing the state's Basic Clean Air Car Course, which they are eligible for after one year's worth of automotive experience and/or education. The basic license requires an intern license, along with the completion of several state automotive engine courses or an associate's degree in automotive technology and certification in several areas from the National Institute for Automotive Service Excellence. An advanced license is even more comprehensive. Nevada requires technicians either take a 20-hour course or to be an ASE-certified (Automotive Service Excellence) technician in engine performance or advanced engine performance. To advance to a 2G classification, applicants can either pass the 2G exam while holding a valid 1G license or hold an ASE Advanced Automotive Diagnostic certification.