Acting is one of many fields in arts and entertainment for which there are many more interested and available workers than there are jobs. For stage acting, the ultimate goal has traditionally been working on Broadway in New York City, where many of the most elaborate and well-funded theatrical projects in America are housed. Although national tours and regional theaters have grown in importance and wealth, Broadway still offers the best money a stage actor can make in America.
Ensemble Salary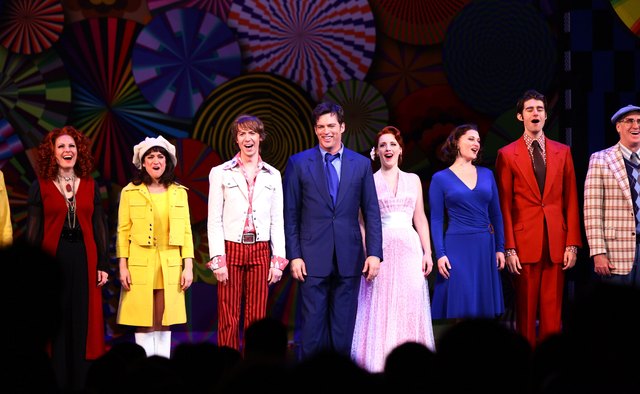 The weekly salaries for stage actors are negotiated by the Actors' Equity Association (AEA), a theater union which negotiates pay rates for actors and stage managers. An ensemble actor in either a musical or a play which appears on Broadway or is on a national tour makes $1,653 per week as of December 2010; this rate agreement stays in place until September 2011. If an actor rotates with an understudy and only works one half-week, that actor earns $952.
Increments
From this base salary, a Broadway actor earns incremental bonuses for additional responsibilities beyond taking part in the ensemble. For specialty chorus parts, which usually involve a few lines, an actor earns an extra $20 weekly. Swing actors, who understudy several roles, earn an extra $82.65 weekly; actors understudying a single role earn $33 more weekly.
Principals
Actors' Equity sets the minimum salary and bonuses for actors working on Broadway, but any actor, especially those who are agreeing to perform in one of the show's principal parts, may negotiate their salary with the show's producer. Often, actors employ agents to work on these personal negotiations for them, in return for which the agent usually charges a percentage of the actor's salary. Featured actors, one step below the principal leads, generally make two to four times the chorus salary. With the right leverage, principals can earn 10 times the weekly salary of an ensemble member, or more.
Employment
One major problem of attempting a career as a Broadway actor is the lack of steady theater employment. Many shows on Broadway run for less than a year; the U.S. Bureau of Labor Statistics reports that acting jobs that employ an individual for longer than three months are extremely rare. Some Broadway acting jobs may last a week or less. To supplement their income, many Broadway actors find related work as an acting coach or a collegiate theater professor; many actors simply find part-time work in unrelated fields.