List of Careers in Child Development
by Chris Newton; Updated September 26, 2017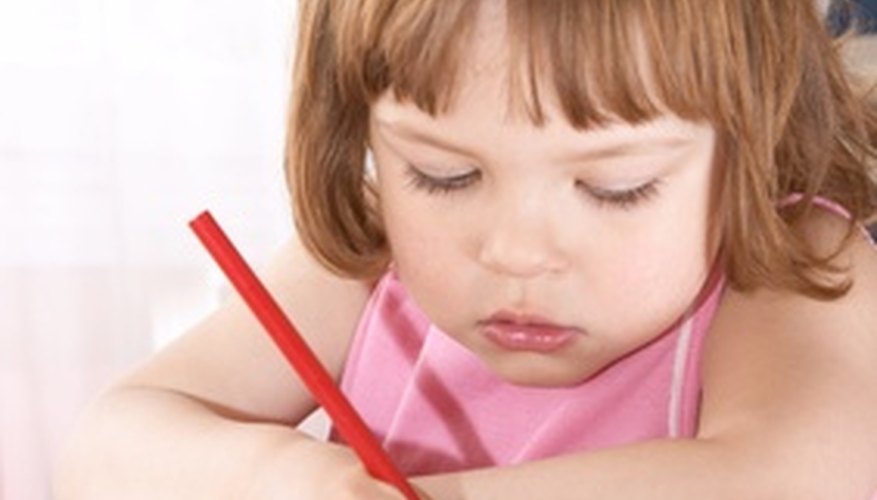 Children have several developmental stages. Newborns reach milestones almost every day, while toddlers and young kids pass through different developmental phases each year. As kids grow up, the rate slows, but they are still developing physically, mentally, emotionally and socially throughout adolescence. You can choose from a number of careers to help guide children through this development.
Nanny
If you want to help raise children and learn about childhood development, consider becoming a professional nanny. You typically work at the family's home and help with daily activities, such as running errands, playing with kids, reading books and other everyday child activities. You will work with children of all ages, though when kids begin to go to school full time, parents may not need you as often. Parents who work full time or travel frequently often hire nannies to help care for their children. A professional nanny should be CPR certified for kids and babies, enjoy spending time with young kids, own a car, have organizational skills and patience, and should be comfortable with feeding and changing babies and toddlers.
Preschool Teacher
A career as a preschool teacher is another option if you are interested in childhood development. You generally work in an established childcare center or preschool, as opposed to out of the family's home. Kids come to the facility on a set schedule, usually a few days a week. They tend to be between ages 2 and 4. During this time in their lives, kids begin to develop stronger motor, speech and social skills. Your role is to guide children toward healthy behavioral habits and help them deal with increased emotions that may be confusing or even scary for them, such as anger, jealousy and fear.
Schoolteacher
As a schoolteacher, you work full time with kids between ages 4 and 18. Elementary school and kindergarten teachers begin to help kids understand basic education skills, such as reading, writing and arithmetic. Junior high school teachers enhance those skills with more challenging lessons and begin to introduce kids to other areas of study, such as history and social studies. High school teachers help students learn about more challenging aspects of all areas of study covered in elementary and junior high school. Most schoolteachers must have a degree and certification from the state in which they work. Aside from teaching specific skills or lessons, you also must act as disciplinarians when students misbehave and conduct regular meetings with parents to discuss students' performance in class, learning habits, problem areas and overall developmental progress in school.
Guidance Counselor
As a guidance counselor, you work with kids of all ages and focus specifically on various developmental stages, depending on the age of the kids. You may work in a school or in a separate office. Your job is to help kids deal with stress, emotions and relationships with various people in their lives, such as peers, parents or teachers. You also will help steer kids away from making poor decisions or overcome traumatic situations, including divorce, death or ridicule. In addition, you will help older students choose and apply for colleges or discuss possible career options based on their skills and knowledge.
Photo Credits
little preschooler image by Renata Osinska from Fotolia.com
Cite this Article
Choose Citation Style
Newton, Chris. "List of Careers in Child Development." Bizfluent, https://bizfluent.com/info-7757527-list-careers-child-development.html. 26 September 2017.
Newton, Chris. (2017, September 26). List of Careers in Child Development. Bizfluent. Retrieved from https://bizfluent.com/info-7757527-list-careers-child-development.html
Newton, Chris. "List of Careers in Child Development" last modified September 26, 2017. https://bizfluent.com/info-7757527-list-careers-child-development.html
Note: Depending on which text editor you're pasting into, you might have to add the italics to the site name.