Benefits of Joining the Army With a Bachelor's Degree
by Gilberto Fuentes; Updated September 26, 2017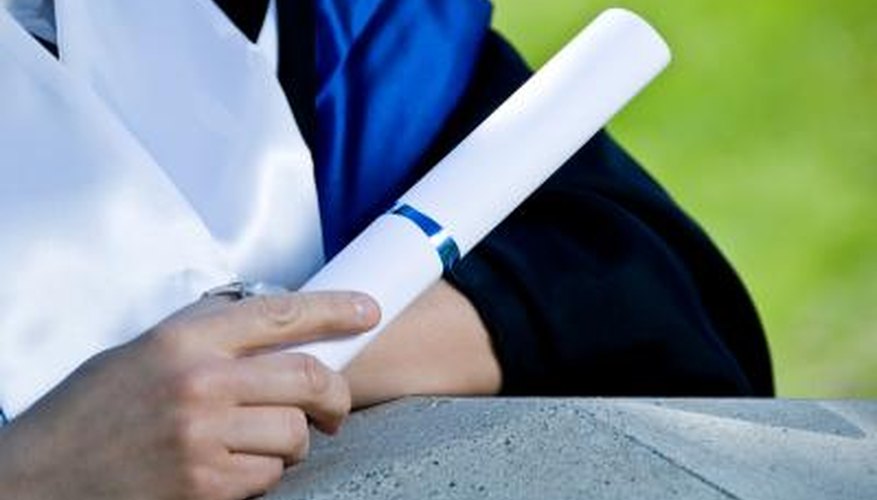 Joining the Army when you have a bachelor's degree opens up additional opportunities. Enlisting requires you to complete Basic Combat Training (BCT) and Advanced Individual Training (AIT). Commissioning requires you attend a pre-commissioning program like Officer Candidate School (OCS), Basic Officer Leader Course (BOLC) and branch training for your chosen area of work.
Rank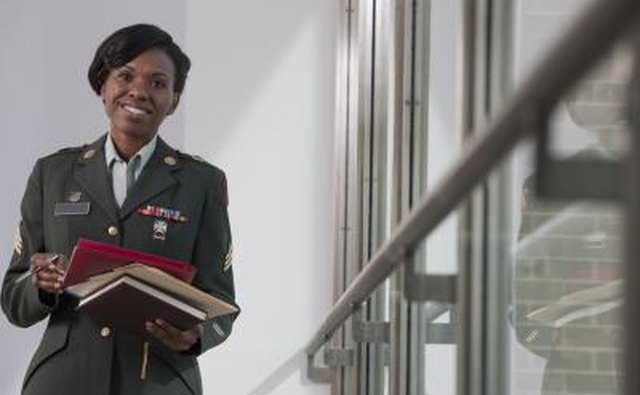 The most important benefit of joining the Army with a college degree is the opportunity to start your military career with a higher rank. If you decide to enlist in the Army, your starting rank is Specialist, E-4. A typical soldier enlisting in the Army without a college degree starts as a Private, E-1. A bachelor's degree also gives you the option to commission as an officer in the Army. If you commission through the Reserve Officer Training Corps (ROTC) program or if you attend Officer Candidate School (OCS) after you finish college, you have the opportunity to start your military career as a 2nd Lieutenant.
Job Responsibilities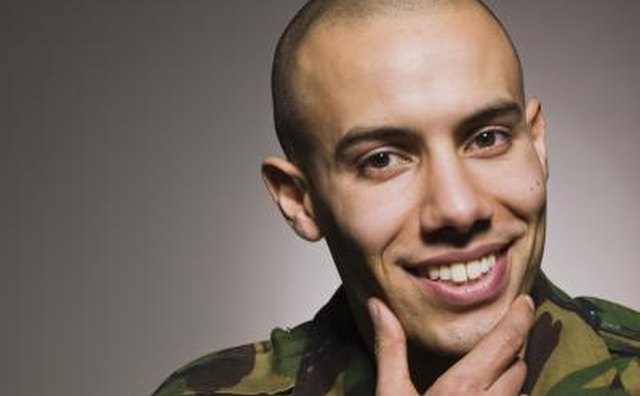 A higher rank gives you the opportunity to assume more important job responsibilities. If you start your enlisted career as a Specialist, E-4, you are only one rank below a Sergeant. This gives you the chance to oversee a particular detail of soldiers of subordinate rank. In addition, with sufficient time and experience in the E-4 rank, you can begin your initial training to prepare for your future role as a noncommissioned officer.
For officers, the responsibilities are larger and more complex. A typical start to a career as a 2nd Lieutenant is with a Platoon Leader position. This puts a new officer in charge of a group ranging in size from about 20 to 50 soldiers and noncommissioned officers. With the valuable assistance of a Platoon Sergeant, a Platoon Leader is responsible for the readiness is his platoon.
Pay
Along with higher rank and increased responsibilities, coming into the army with a bachelor's degree also grants you higher pay. According to the Defense Finance and Accounting Service (DFAS), the salary for a Specialist E-4 with less than two years of military experience starts at $1,889.7 per month. In comparison, the starting pay of a new enlisted soldier with the rank of Private E-1, without a college degree or military experience is $1,338.60. However, if you commission as a 2nd Lieutenant and have less than two years of military experience, your starting basic pay is $2,745.60.
Allowances
Certain soldiers and officers are also entitled to supplementary allowances in addition to basic pay. These allowances depend on rank and time in service and soldiers with higher rank have larger allowances. For example, coming into the Army as a Specialist may give you the opportunity to receive a Basic Allowance for Subsistence (BAS), which is an additional $323.87 per month. Further, a Specialist assigned to Fort Bliss, Texas with a family may be eligible to receive an additional $930 per month to cover the cost of housing if no military quarters are available. A 2nd Lieutenant stationed in the same place with a family may be eligible to receive an additional $993 per month for off-base housing.
Photo Credits
Scott Jantzen/iStock/Getty Images