How Much Do School Bus Drivers Make in a Year?
by James Rada, Jr.; Updated September 26, 2017
School bus drivers have an important job; that is to transport school children from their homes to school and back each day. The best school bus drivers are those that can be friendly with the students and still command their respect. While the number of school bus drivers is expected to grow between 2008 and 2018, the rate of growth won't be as fast as that of transit system bus drivers.
Training and Licensing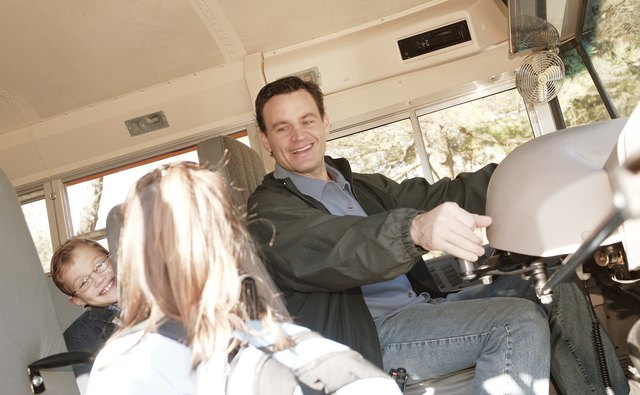 A high school diploma is generally required to become a school bus driver, which many school systems will supplement with any additional training they feel their drivers might need. The most important thing is that school bus drivers need a commercial driver's license with the correct endorsements including one for carrying passengers. States will set the minimum age for driving a bus within the state's borders. It could be as young as 18. You will need to pass a written and driving test.
Earnings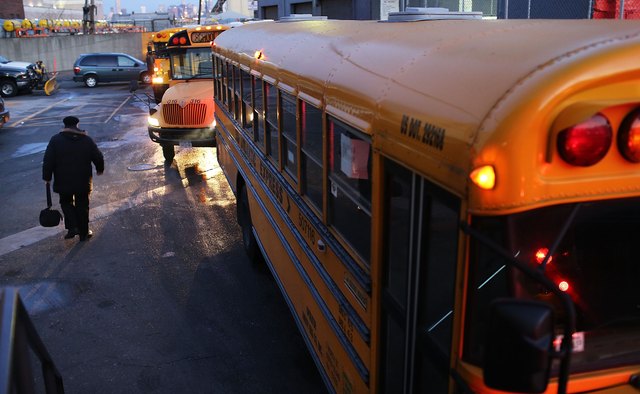 According to the U.S. Bureau of Labor Statistics, the median hourly wage for school bus drivers in the U.S. in 2009 was $13.17 an hour or $27,400 a year. The middle 50 percent of school bus drivers earned between $9.79 and $16.45 an hour or $20,370 to $34,210. However, the bureau acknowledges that this assumes full-time, year-round employment, which school bus driving is not. A school bus driver works a couple of hours in the morning and a couple of hours in the afternoon of each school day. Though some school bus drivers are needed in the summer, it is not nearly as many as during the school year. A more-realistic annual wage for a school-bus driver would be about 35 percent of the full-time pay.
Best Places to Find Work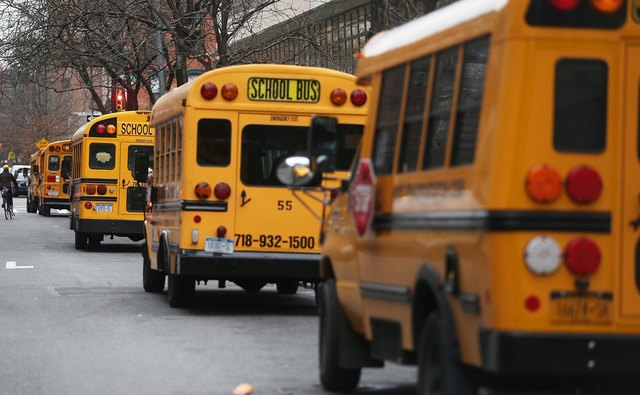 The Bureau of Labor Statistic ranks the best states for school bus drivers based on the number of drivers per 1,000 workers. Using this criteria, the best states for school bus drivers to find employment are Idaho, New York, Kentucky, North Dakota and Arkansas. Focusing more within the states, the best areas to find employment are around Lebanon, PA; Kingston, NY; Haverhill-North Andover-Amesbury in Massachusetts and New Hampshire; Monroe, MI and Leominster-Fitchburg-Gardner in Massachusetts.
Top Paying Areas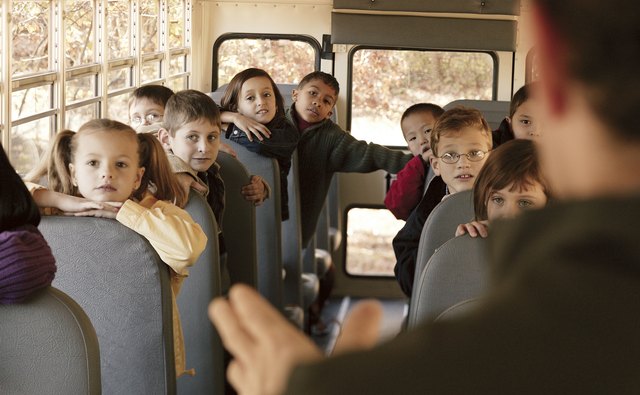 The top five best-paying states are New York ($16.77 an hour), Washington ($16.70 an hour), Nevada ($16.54 an hour), Massachusetts ($16.25 an hour) and California ($16.02 and hour). However, focusing more within the states, the highest-paying areas are: Salinas, CA ($21.01 an hour); Waterloo-Cedar Falls, IA ($20.41 an hour); Eau Claire, WI ($19.60 an hour); Ithaca, NY ($19.14 an hour) and Peoria, IL ($18.76 an hour).
2016 Salary Information for Bus Drivers
Bus drivers earned a median annual salary of $32,660 in 2016, according to the U.S. Bureau of Labor Statistics. On the low end, bus drivers earned a 25th percentile salary of $24,730, meaning 75 percent earned more than this amount. The 75th percentile salary is $41,530, meaning 25 percent earn more. In 2016, 687,200 people were employed in the U.S. as bus drivers.
Photo Credits
Jupiterimages/Photos.com/Getty Images