How Much Does a Lawyer Make on Average a Year?
by Aurelio Locsin; Updated September 26, 2017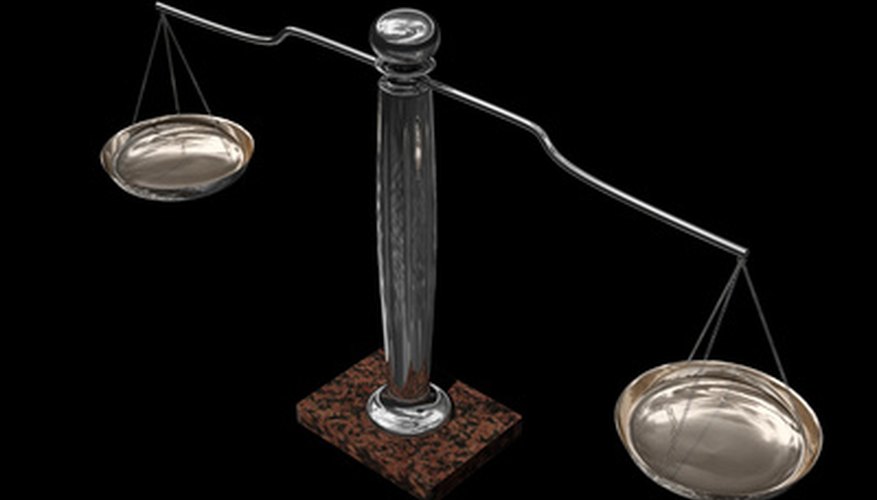 Lawyers guide individuals and organizations through the legal system, advocating for them in negotiations or representing them in court cases. About 26 percent of the lawyers are self-employed, according to the Bureau of Labor Statistics (BLS). Training requires an undergraduate degree plus three years of law school. All states mandate licensing to practice.
Hours
Lawyers usually have set work schedules, if only so that clients can consult with them at predictable times. However, those in private practice or in law firms may work irregular hours, weekends and evenings, especially during trials or important cases. About 33 percent work 50 or more hours per week. The median hourly rate for this profession is $54.44, with a range of $26.57 to over $80. This translates to median yearly pay of $113,240, with a range of $55,270 to $166,400. This comes from the BLS as of May 2009.
Experience
Experience increases both responsibilities and salaries of lawyers. New attorneys may need to work in teams before being allowed to lead. They typically earn $45,253 to $69,107 annually, and at one to four years of work, they receive $50,374 to $80,241. As they gain knowledge, they may even become partners in their law firms. Those with five to nine years under their belts receive $67,835 to $114,970, and at 10 to 19 years, they make $80,730 to $145,629. Finally, those with 20 or more years top out at $88,596 to $156,608. This information is from PayScale as of December 2010.
Skills
Different areas of law pay different wages with corporate law showing the highest yearly rates at $82,889 to $166,369. The sometimes multi-million dollar settlements for this specialty drive the high salaries. Case management is another lucrative area, paying $52,903 to $126,949. This involves managing the schedules and timeframes associated with the legal process, especially during litigation.
Employers
The industry that hires the most lawyers is legal services, which employs 65 percent of the 556,790 positions. This sector includes law firms and pays better than the median at $65.65 per hour or $136,540 per year. The workplaces that pay the most are petroleum and coal products manufacturing, with salaries at $94.32 or $196,190. However, because they only have 190 jobs, they are a difficult sector to enter.