What is the Average Hourly Wage for a Small Engine Mechanic?
by Aurelio Locsin; Updated September 26, 2017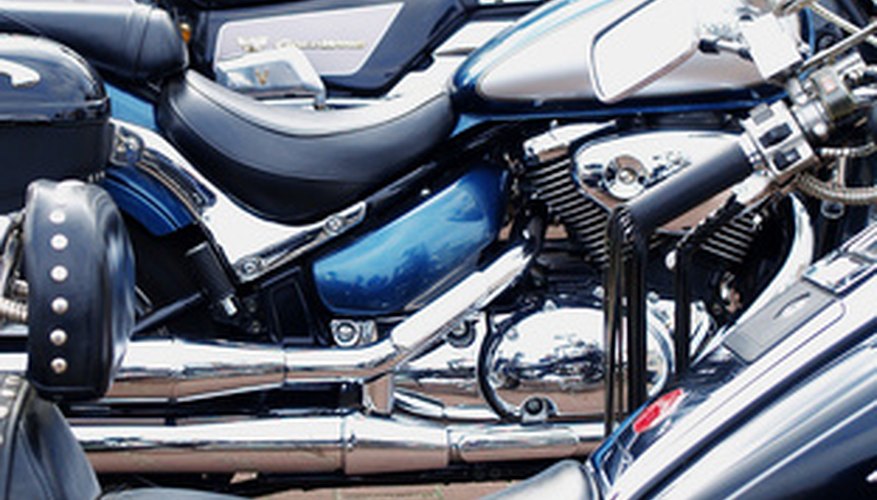 Small engine mechanics maintain, adjust and fix motors used to power everything from chainsaws to motorboats. Most workers learn their skill on the job, though employers increasingly prefer to hire those with formal training from technical schools or community colleges. The Bureau of Labor Statistics (BLS) splits this field into three specialties, each with varying salaries and numbers of jobs.
Motorboat Mechanics
Motorboat mechanics maintain and repair inboard and outboard motors that are not diesel engines. They earn a median $17.03 hourly, with a range of $10.79 to $26.46. The biggest employers of these workers are "other motor vehicle dealers", which include sellers of small boats. They comprise almost half of the available 18,180 motorboat mechanic positions and pay $17.46, which is close to the median. The highest-paying employers are deep sea, coastal and Great Lakes water transportation, which transport passengers and cargo. They pay $21.59 but only offer 40 jobs. This information is from the BLS as of May 2009.
Motorcycle Mechanics
Motorcycle mechanics adjust and overhaul engines for motorcycles, scooters, mopeds and dirt bikes. They earn a median salary of $15.30 per hour, with a low of $9.096 and a high of $24.54. Their biggest employers are other motor vehicle dealers, which include retailers of motorcycles, with almost 90 percent of the available 16,070 motorcycle mechanic positions. They pay $16.26 hourly, which is better than the median. The best-paying employers are motor vehicle and parts wholesalers, which pay $23.65, but with only 79 jobs.
Other Small Engine Mechanics
Other small engine mechanics fix and adjust small engines that do not belong to motorcycles and motorboats. These include motors for lawn mowers, chain saws and other gardening equipment. These workers earn a median $14.08 hourly, with a range of $9.09 to $21.11. Their biggest employers are lawn and garden stores, with about 34 percent of the available 26,010 positions. They pay $14.20, which is close to the median. The best pay is with the management of companies and enterprises, where compensation is at $27.03, but with only 30 existing jobs.
Outlook
The BLS sees jobs for small engine mechanics growing by seven percent until 2018, which is about the same as the national average for all occupations. Most of the new jobs will be for motorcycle engines because these vehicles are becoming more sophisticated. Those who have knowledge of multiple types of engines and emissions controls will find the best opportunities.
2016 Salary Information for Small Engine Mechanics
Small engine mechanics earned a median annual salary of $35,440 in 2016, according to the U.S. Bureau of Labor Statistics. On the low end, small engine mechanics earned a 25th percentile salary of $27,940, meaning 75 percent earned more than this amount. The 75th percentile salary is $45,260, meaning 25 percent earn more. In 2016, 79,300 people were employed in the U.S. as small engine mechanics.