How Many Years of College to Be a Dental Hygienist?
by Michael Baker; Updated September 26, 2017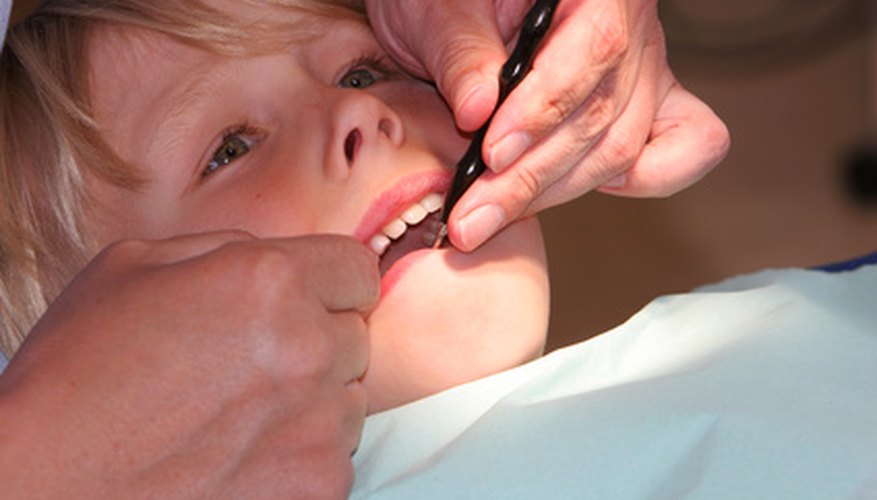 Dental hygienist is one of the fastest growing career choices within the United States, according to the U.S. Department of Labor. The job also has good earnings potential with median annual wages of $66,570 as of 2008. Before you jump into the field, however, you'll need a degree and certification, which will take at least two years of college.
Basic Requirements
To practice in a private dentist's office, a hygienist generally needs an associate degree, according to the Department of Labor. Depending on your course load, this usually requires two or three years of college. Upon completion of your degree, most states also will require you to complete a written exam administered by the American Dental Association's Joint Commission on National Dental Examinations. Alabama is the exception and has its own state-administered licensing examination. You also will have to pass a clinical examination administered by state or regional testing agencies.
Advanced Degrees
Most colleges with dental hygienist programs, 280 of 323 U.S. programs in 2010, offer associate degree programs, according to the American Dental Hygienists' Association. Additionally, 51 offer four-year bachelor's degrees and 19 offer master's degrees. While these advanced degrees generally are not required for work in a dentist's office, they are essential if you want to advance in other areas of the field later in your career. These opportunities can include acting as a dental hygienist in a corporate or public health setting, research positions or teaching in a dental hygienist program.
Courses
On average, a dental hygienist's associate degree requires 86 credit hours, and a bachelor's degree requires 122 credit hours, according to the ADHA. These programs will include general courses including English, psychology and speech; basic science such as chemistry, biology, nutrition and anatomy; and classes specific to dental science, including dental anatomy, oral pathology, periodontology and radiography. You also will complete on average 654 clock hours of clinical instruction. With a bachelor's degree, you'll spend more time studying chemistry, oral health education and patient management than if you earn an associate degree, but you'll spend about the same amount of time in the laboratory in either program.
Preparation
Admission into dental hygienist programs can be competitive. If you're interested in studying for a career as a dental hygienist, the Department of Labor recommends taking courses in biology, chemistry and math while in high school. You will need at least a C average and might also need to undergo an interview, a dexterity test and an essay before you are accepted. As of 2010, the average cost of an education for a dental hygienist is $30,155 for an associate degree, $40,207 for a bachelor's degree and an additional $23,133 for a master's degree.
2016 Salary Information for Dental Hygienists
Dental hygienists earned a median annual salary of $72,910 in 2016, according to the U.S. Bureau of Labor Statistics. On the low end, dental hygienists earned a 25th percentile salary of $60,500, meaning 75 percent earned more than this amount. The 75th percentile salary is $86,390, meaning 25 percent earn more. In 2016, 207,900 people were employed in the U.S. as dental hygienists.