The Average Salary of a Court Appointed Attorney
by Wilhelm Schnotz; Updated September 26, 2017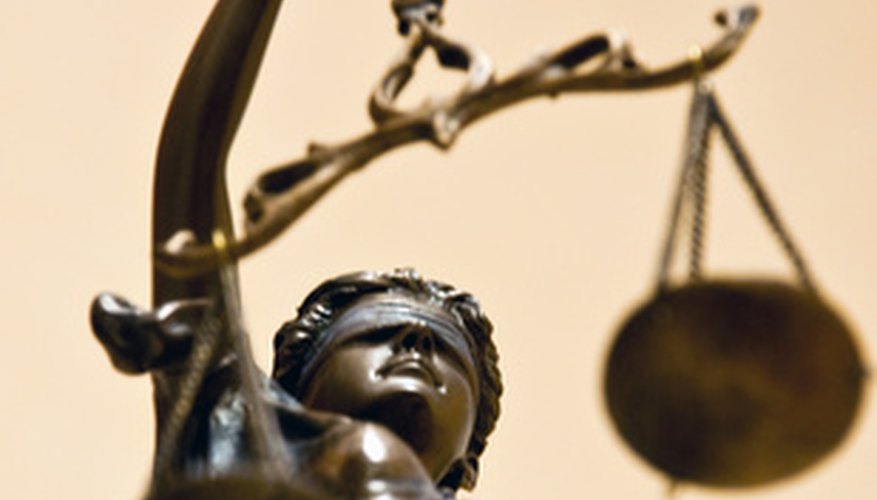 Because the United States Constitution grants all citizens the right to due process of law as part of the Fifth Amendment, anyone charged with a criminal offense is entitled to a lawyer. When a defendant cannot afford a lawyer, the court appoints a public defender to serve as legal counsel for his defense. Public defenders are lawyers employed by state, local and federal governments who are supported by tax revenue in order to maintain the rights guaranteed by the Fifth Amendment. They frequently have smaller salaries than those involved in private practices.
Average Public Defender Earnings
The average salary of a court appointed attorney as of November 2010 is $60,000 according to SimplyHired.com. As of late 2010, PayScale, Inc. reports that public defenders may expect yearly earnings that range between $41,577 and $70,147 after salary and bonuses are figured into the bottom line. In the case of public defenders who are paid on an hourly rate – only those with less than four years of experience report this to PayScale – the hourly rate ranges between $20.49 and $33.00 per hour as of November 2010.
Comparison with Other Attorneys Earnings
A public defender's salary is significantly less than those of attorneys employed in other fields, according to the Bureau of Labor Statistics' Occupational Outlook Handbook. The median income for all attorneys as of May 2008 is $110,590, placing court-appointed attorney's median income as only 54 percent of average for their field. According to the Occupational Outlook Handbook, 50 percent of all attorneys earned between $74,980 and $163,320, placing the median salary reported by Simply Hired well below the 25th percentile for attorney earnings.
By Region
Public defenders may earn more when employed by large cities than in smaller municipalities. SalaryExpert.com reports salaries for public defenders range from $86,085 in Indianapolis to $120,205 in Dallas. Of the ten cities indexed by the Salary Expert, six reported six-figure incomes for their public defenders. The lowest salary reported, in Indianapolis, was more than 33 percent higher than the average salary Simply Hired calculated for the profession.
Decreasing Caseloads
Although it's traditionally been a complaint from public defenders that their caseloads were too high to provide any of their clients worthwhile representation, in recent years efforts have been made to reduce their caseloads. For example, a New York state law passed in 2009 will force the state to reevaluate caseloads for public attorneys, and cap the number of clients a public defender may handle, theoretically reducing their workload.
2016 Salary Information for Lawyers
Lawyers earned a median annual salary of $118,160 in 2016, according to the U.S. Bureau of Labor Statistics. On the low end, lawyers earned a 25th percentile salary of $77,580, meaning 75 percent earned more than this amount. The 75th percentile salary is $176,580, meaning 25 percent earn more. In 2016, 792,500 people were employed in the U.S. as lawyers.